NIA issues guidelines for students applying for travel assistance to study in St. Kitts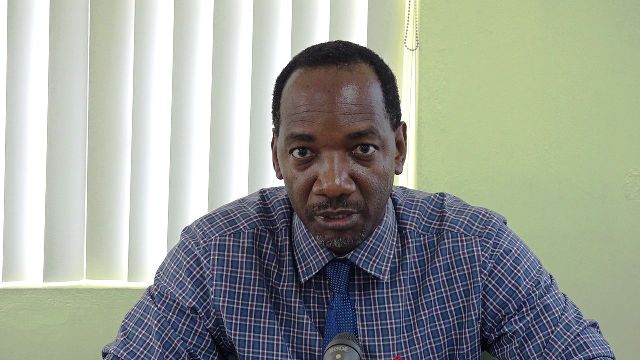 NIA CHARLESTOWN NEVIS (August 24, 2018) – The following is a statement from Mr. Kevin Barret, Permanent Secretary in the Ministry of Education on Nevis  on August 24, 2018 setting out the Nevis Island Administration's (NIA) guidelines for students applying for  assistance for study in St. Kitts.
I am happy to announce that the Nevis Island Administration has responded very positively to the many requests that we would have gotten from students who are enrolled full time at the Clarence Fitzroy Bryant College (CFBC) and the Advanced Vocational Education Centre (AVEC) and they have been asking for quite some time for some assistance when it comes to travelling by ferry over to St. Kitts.
The request went to the Nevis Island Administration and they would have responded positively and I am pleased to announce that the government is indeed offering some travel assistance to all of those students who are enrolled.
There will be 10 passes that will be made available, per month, for the students and this would run over their two years at CFBC. We know that this is going to be something that is very much welcomed by those who would have made such a request.
We, however, would start the application process next week at the Ministry of Education and this offer is made to students who are going to CFBC and AVEC involved in subjects that are not offered at our own Nevis Sixth Form College.
So it is not for all and sundry who are attending CGBC but there is a criteria that you have to qualify for and that would be captured by the application form when you come to the Ministry of Education to make your application.
The information that is presented to us would be verified and from the varication process, we would determine if the individual qualifies or not.
I would just like to read the notes that are attached to your application form, so we could all be aware of the criteria under which an individual would be approved and it says:
The Nevis Island Administration will only subsidise travel cost for students who are pursuing studies in areas not offered in the Nevis Sixth Form College
Assistance will be granted for a maximum of two years
Student must be enrolled full-time at the institution
Continued assistance will be granted on the premise that students maintain a GPA of 2.0 (on a 4.0 scale) or higher
Passes will be issued or renewed at the Ministry of Education at the beginning of each month
Passes will not be issued, nor deemed valid during the vacation
All candidates on the programme will be expected to sign the log or receipt of boat passes
When you come to the ministry and you are approved, you will have to sign that you would have received your assistance.
The process, as I said, begins on Monday, 27th August and the assistance will begin in the month of September. The passes would be valid for the month of September and going forward.
We would like to invite all of those persons who qualify, to indeed come to the ministry and sign up for this assistance. It is something that the Ministry of Education welcomes and we are hoping that all of the students who qualify, would take the opportunity to sign up and get on board with the programme.