NIA may be forced to implement stiffer penalties to stem illegal dumping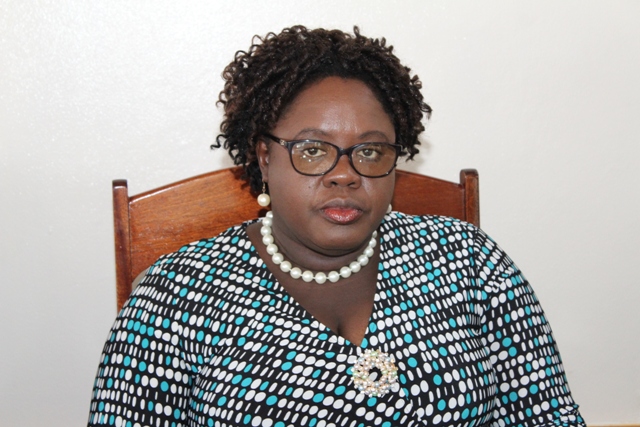 NIA CHARLESTOWN NEVIS (October 10, 2018) — Hon. Hazel Brandy-Williams, Junior Minister in the Ministry of Health on Nevis, says legislation governing illegal dumping on the island may have to be revised if members of the public refuse to adhere to the existing regulations.
The minister's comment came while delivering a report on the issue of illegal dumping at a recent sitting of the Nevis Island Assembly. She said the matter is of concern to the Nevis Island Administration (NIA) because of the other inherent risks that could lend themselves to other diseases.
"I also want to bring to the attention of the general public a very hurting situation that has been going on for a long time but it has now come to fore, that of illegal dumping.
"We find a number of persons who are dumping indiscriminately all around the country, and we have now sought to enforce the penalties that are on the books and if needs be we will have to revise the legislation to take care of such persons who refuse to comply with the legislations as they stand," she said.
Mrs. Brandy-Williams noted that over the past months the Environmental Health Division along with the Solid Waste Management Department have been able to serve a number of citations on persons who are dumping indiscriminately.
The minister expressed satisfaction with the crackdown and applauded members of the public for coming forward to inform the authorities of areas where illegal dumping was taking place. She singled out a Bath villager and publicly thanked him for his assistance.
"I must single out one Kebo of Bath. This gentleman has been on my case from day one, and every week he would call me to tell me, 'Minister there is dumping this place and that place' and I must thank him because of his vigilance and because of his passion for persons staying on track. He has come forward and we have done something.
"So I would like to single him out and as well I would like to thank the general public for coming on board," she said.
The Health Minister explained that the ministry has taken a zero tolerance approach to illegal dumping.
She used the opportunity to encourage the public to put their household garbage out for collection only on the days designated for garbage collection in their area. Mrs. Brandy-Williams also had some advice for the corporate sector.
"We also would like to tell the corporate persons to kindly take your garbage to the landfill. The tipping fees are not exorbitant and as a matter of fact, there is so much free collection going on there.
"The metal is collected for free. The green waste is collected for free and other areas are collected for free, and so we are encouraging persons on construction sites to take their garbage and their waste to the landfill," she said.