NIA, Radius Global Solutions sign off on a new call centre for Nevis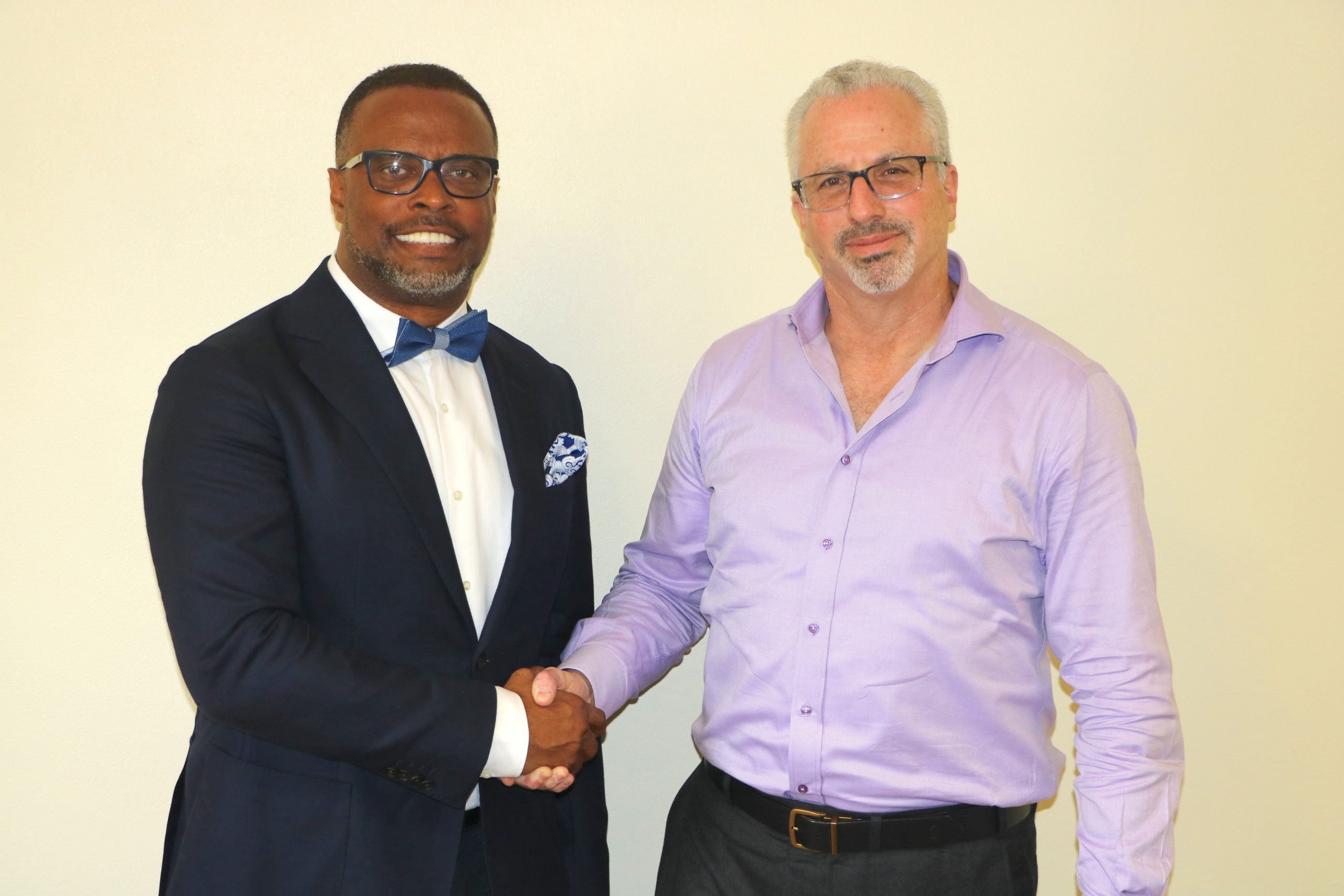 NIA CHARLESTOWN NEVIS (April 04, 2023)- The Nevis Island Administration's (NIA) efforts at growing the island's economy and creating jobs continue to manifest as the government and Radius Global Solutions Inc. on Monday, April 03, 2023, signed the necessary agreements to establish a new call centre on Nevis.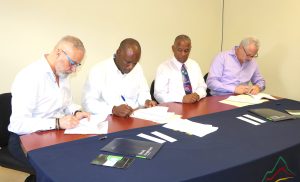 "We had a contact centre, or call centre as we say, for some years but unfortunately just before COVID that centre closed, and since then we've been trying as a government to attract a new operator. I'm happy to report that here with us are the principals of Radius and that company has decided to take a chance on us here in Nevis and to set up shop here and to generate some employment on behalf of their business here," said Hon. Mark Brantley, Premier of Nevis and NIA Minister of Foreign Investment during the signing ceremony held at the call centre facility in Brown Hill.
The Premier said he is grateful that the investment climate created by the Concerned Citizens Movement-led (CCM) administration has made Nevis attractive to investors, especially as Nevis gradually recovers from the economic ravages of the COVID-19 pandemic. He wished the company every success in its endeavors on Nevis.
"We want to thank them for partnering with us and for coming here and we hope that this contact centre will grow from strength to strength, and we hope over the course of time our people, particularly our young people, will come and find meaningful employment here.
"So thank you very much for choosing Nevis. We like to say that Nevis is open for business and I think that this is important that we see that manifest itself as the island seeks to recover from the COVID-19 pandemic, and as our people get back to work. We are very happy for the investment climate that has been created and we look forward to you doing well here and indeed for others to come as well to invest in this our little island."
Radius Global Solutions Inc. operates contact centres around the world and services major North American financial services companies and government institutions. As the company sought to expand its operations, Nevis was among the Caribbean territories considered.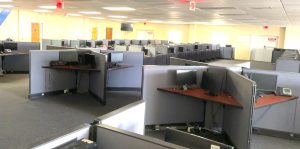 Mr. Michael J. Barrist, Radius' Chief Executive Officer, thanked Premier Brantley and the NIA, and also the Nevis Investment Promotion Agency (NIPA) for their cooperation and assistance throughout the entire process of setting up the operation.
"Our company operates business processing and outsourcing contact centres in the United States, India, Jamaica, Panama, Colombia and the Philippines. We were looking at our next expansion opportunity; we went to several locations. Nevis has been a second home to my family going on 30 years and Nevis was certainly a place we wanted to look.
"We weren't aware at the time that this contact centre was here. We were very excited to take a look at it and understand the talent base that's on island as well as meet some of the prior management. So it became very clear to us that this was the place we wanted to expand next and we are very excited to get started in what we hope will be a long and mutually profitable relationship," the CEO said.
The company's corporate development officer, Mr. Paul Weitzel, said the company expects to interview the leadership team from the previous call centre during the course of this week and then begin hiring other staff with an effective start date of sometime in May. The centre has committed to hiring around 50 persons in the initial stage with a view to employing additional staff in the coming months.
Present at the signing ceremony were Deputy Premier, Hon. Eric Evelyn in his capacity as Chairman of the Board of Directors of the Nevis Land and Housing Corporation (NHLDC); Mr. Dexter Boncamper, NHLDC General Manager; Ms. Myra Williams, NHLDC Board Director; Mr. Colin Dore, Permanent Secretary in the Ministry of Finance; Ms. Tamica Lawrence, NIPA Director; and Mr. De-Jono Liburd, Legal Counsel in the NIA's Legal Department.