NIA stays committed to fighting crime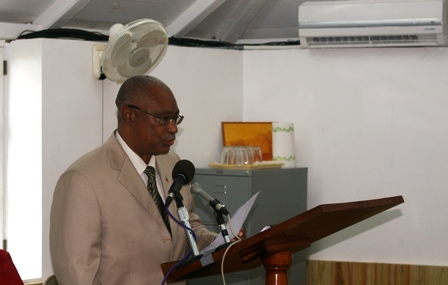 Premier of Nevis, Hon. Joseph Parry in the House of Assembly presenting the 2011 budget.
(CHARLESTOWN,NEVIS–Tuesday, December 7th,2010) The Nevis Island Administration (NIA) led by the Hon. Joseph Parry continues its commitment to eradicating crime on Nevis.
During the Budget Address presented by the Premier of Nevis, the Hon. Joseph Parry on Tuesday, the Premier said that all efforts made to bring growth to Tourism on the island will be futile if the island of Nevis does not protect its international image and reputation in regard to crime.
"My government has been making every effort to be proactive and to assist the police in curtailing this negative type of activity," said the Premier.
According to the Budget address, Beach patrols will be increased in frequency and scope, the road to the Beach Bars in the Pinneys area will be lighted by the end of the year and communication equipment will be updated to ensure a speedy contact with the Police.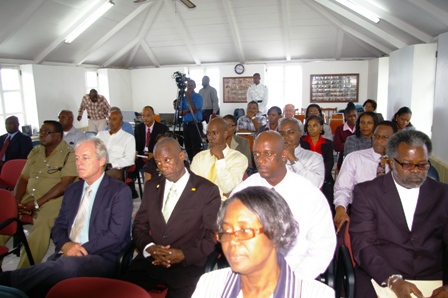 House of Assembly Gallery
Mr. Parry also noted an initiative that will seek to alert the police whenever a tour guide takes visitors off the normal route. "Our aim is to ensure that our visitors enjoy a smooth and enjoyable vacation as well as to foster a positive peace of mind towards the islands service providers," commented the Premier.
Since the Premier has taken the reins of government in July, 2006, the Premier and his Nevis Reformation Party led-Government had taken several steps to fight crime on the island. They included the purchase of a fleet of five police cars for the police to increase patrols around the island; building a brand new police station in Cotton Ground and completion of two additional police barracks to increase the police presence on the island and house them comfortably.
With the assistance of the Taiwanese Government, Premier Parry was also able to install surveillance cameras in Charlestown and other areas around the island.
The Premier also noted the role of social programmes in Nevis which had been implemented by his government in an effort to stem anti social behaviour among the island's youths. They included Nevisian Pearls, Bikes Not Bombs, training for young men in masonry, plumbing and carpentry.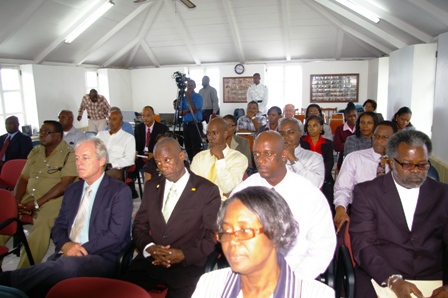 House of Assembly Gallery II
He added that the programmes structured by the Hon. Hensley Daniel and his Social Development Department will help reverse the trend of deviant behaviour exhibited by some young people with the expectation that the situation will improve for the better in the near future.