Nevisian Premier breaks ground for Community Center in Cotton Ground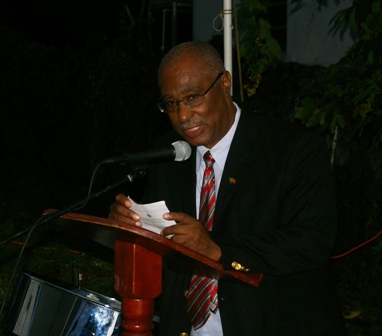 Hon. Joseph Parry delivering brief remarks at ground breaking ceremony
(CHARLESTOWN,NEVIS–TUESDAY, DECEMBER 7, 2010) The residents of Cotton Ground will soon get a Community Center of their own, thanks to the Nevis Reformation Party (NRP)-led Government and Premier of Nevis, the Hon. Joseph Parry, who hails from the village of Cotton Ground.
During the ground breaking ceremony Tuesday afternoon, Premier Parry said the time had come for the village to have a community center.
"It is very important that I put things in context as far as this building is concerned… there was no land where the center could be established so the government purchased land so the community center could be a reality."
The Premier said, during the past four years the Government had been pro active to get the community center facilitated and carry out developments for the residents of Cotton Ground by purchasing land from the various families who owned the land to where the community center could be facilitated.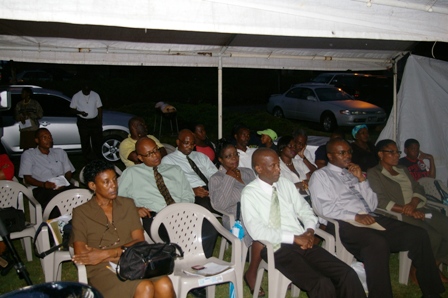 Audience at the ground breaking ceremony
In addition to the building of the community center, the Cotton Ground playfield will be expanded. The Premier discussed the sports legacy of the inhabitants of the area and the need for the expansion, as he included the names of noted skilled cricketers that came out of Cotton Ground including David Parry, Fred Clark and Derek Parry.
The EC$1 million community center will be built as a learning skill development facility and a meeting place for residents of Cotton Ground.
"It is important that the people of Cotton Ground take care of the facility and utilize all of the programs that will be offered. I am of the view that a government must expose its residents to programs and projects that will stimulate human development and personal growth," concluded the Premier.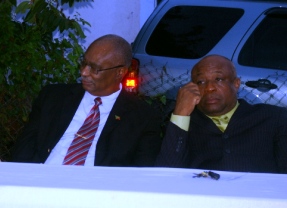 Premier Parry and Deputy Premier, Hon. Hensley Daniel at head table during ceremony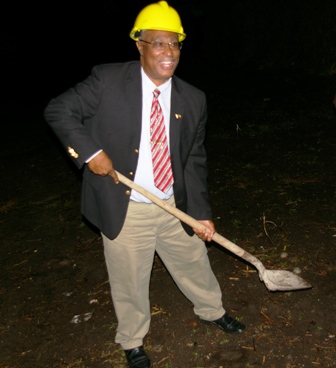 Premier Parry breaking ground at site of Community Center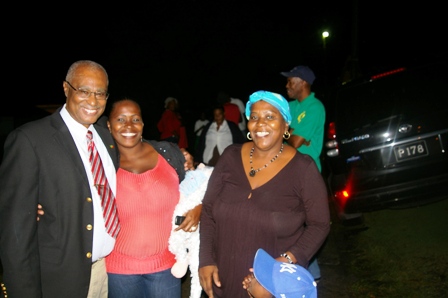 Premier greeting residents of Cotton Ground