Nomination for tourism awards open to stakeholders and public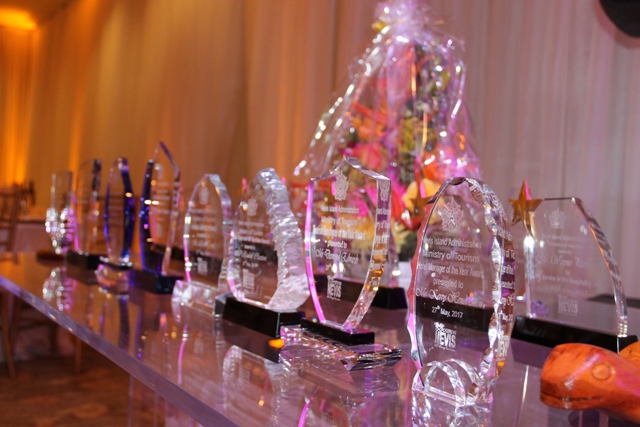 NIA CHARLESTOWN NEVIS (April 26, 2019) — Exposition Nevis, a month of activities to sensitise the general public of the critical impact of the tourism industry on the economy of the island, will climax on May 25, 2019, with the Ministry of Tourism Awards Cocktail.
The annual ceremony recognises and rewards the achievement of industry workers, partners and stalwarts.
In light of this, the ministry is inviting tourism stakeholders and the general public to submit nominations for awards.
Nominations are open to any public or private sector individual or establishment that is considered to have an outstanding contribution to the development of the local tourism industry.
Nominations must be made by someone other than the nominee, however, a corporate entity can submit its own nomination.
An establishment or individual can only nominate one candidate for each category.
All nominations and supporting profiles must be submitted to the Ministry of Tourism, Social Security Building, Pinney's Estate, no later than 4:00 p.m. on May 13th, 2019.
Nominations can be submitted in nine categories: Hotel Manager of the Year Award; Hotel of the Year Award; Tourism Employee of the Year Award; Nevisian Adventure Award; Best Nevisian Culinary Experience Award; Long Service, in the Hospitality Sector Award; Tourism Entrepreneurship Award; Taxi Operator of the Year Award; and Tourism Partner of the Year Award.
For further information, visit the Ministry of Tourism on the first floor of the Social Security Building at Pinney's Estate, or contact the ministry at 469-5521 or 469-0051; or email mintour@niagov.com