NTA official lauds local chefs' creativity at Nevis Mango and Food Festival 2016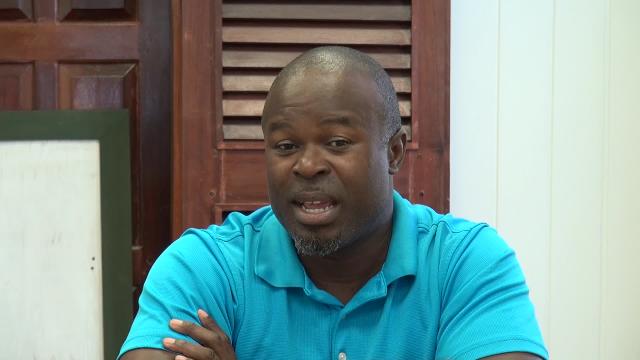 NIA CHARLESTOWNN NEVIS (August 12, 2016) — Greg Phillip, Chief Executive Officer of the Nevis Tourism Authority (NTA), commended the team of nine local chefs who participated in the recently-concluded 3rd annual Nevis Mango and Food Festival for their creativity. The culinary event was hosted by the authority from July 08-10 with the Nevis…
Phillip told the Department of Information on August 09, 2016 that the local chefs who participated in the Nevisian Chefs Mango Feast at Oualie Beach, found creative ways to use the mango in their dishes, which pleased the authority.
"We are quite pleased because as we know, in Nevis, we eat mangoes. It is not something that we typically use as an ingredient for cooking. So for the local chefs it's something presented as a challenge for them to look at our local fruit in a different way.
"We feel that Nevis' sweetest resource is really the mango, so for our local chefs to embrace it in a different way and have an opportunity to show how creative they can be, that was something that is very, very good for us. We are really and truly looking forward to them continuing that," he said.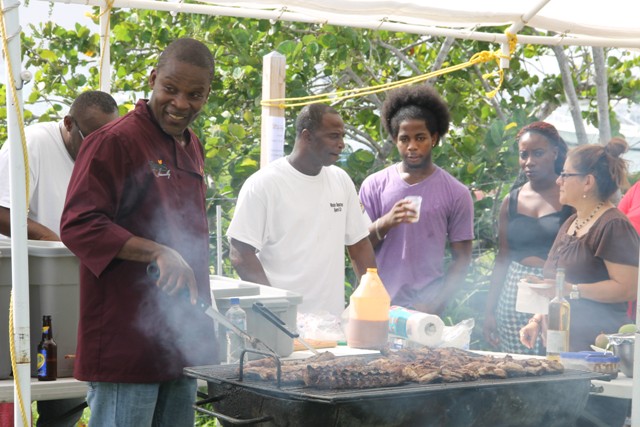 The local chefs who participated in the festival this year are Renaldo Mills, Cleo Hanley, Llewelyn Clarke, Franklyn "Cut" Daniel, Michael Henville, Paulette Frederick, Berecia Stapleton, Iyana Dore and Silvester Wallace. They were involved in a cooking demonstration clinic with Iron Chef Judy Joo.
Phillip said the local chefs' creativity will play a vital role in the future of the festival. He spoke glowingly about the dishes they displayed and offered for sampling to members of the public.
"We involved the [Nevis] Water Department. Everybody knows about the famous water department barbeque on Friday afternoons. We had their head chef, if you will, down to participate and he did a good job with his mango barbeque sauce.
"Those are things we are definitely trying to continue, to involve the local chefs and to have them do as much as possible with the fruit, mango. Llewellyn Clarke had an excellent mango ice-cream. You could think of all the chefs and all the different things that they did with this fruit and it just shows that there is some very, very good local talent on Nevis," he said.
The NTA official said showcasing the local chefs' skills demonstrates to the world that Nevis has an excellent culinary scene, one which can rival any other elsewhere.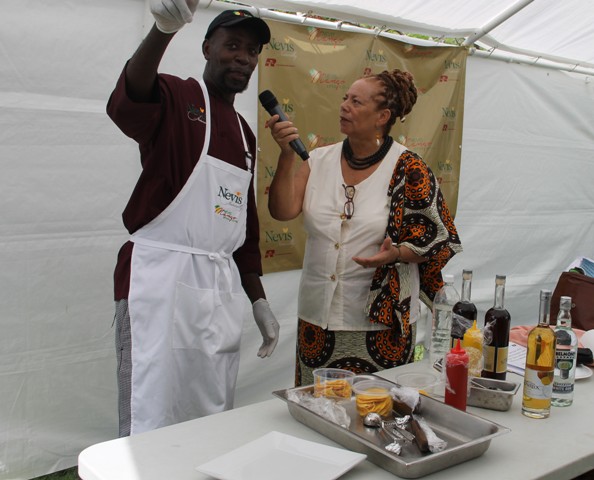 Phillip says the authority wants to tell the world that if they wish to travel, want to eat good food with a good variety then Nevis is the place to visit.
He noted that the ultimate goal of the NTA is to draw people to Nevis for the festival, at a time when they are especially needed, in July.
Phillip noted that they are inching closer to accomplishing all their objectives including drawing visitors to Nevis during the low tourist season. They have condensed the event over a week, covering four days, which makes it easier for people to travel and enjoy an entire festival and then leave.