NTA's Chief Executive Officer Liburd deems Caribbean Week 2023 successful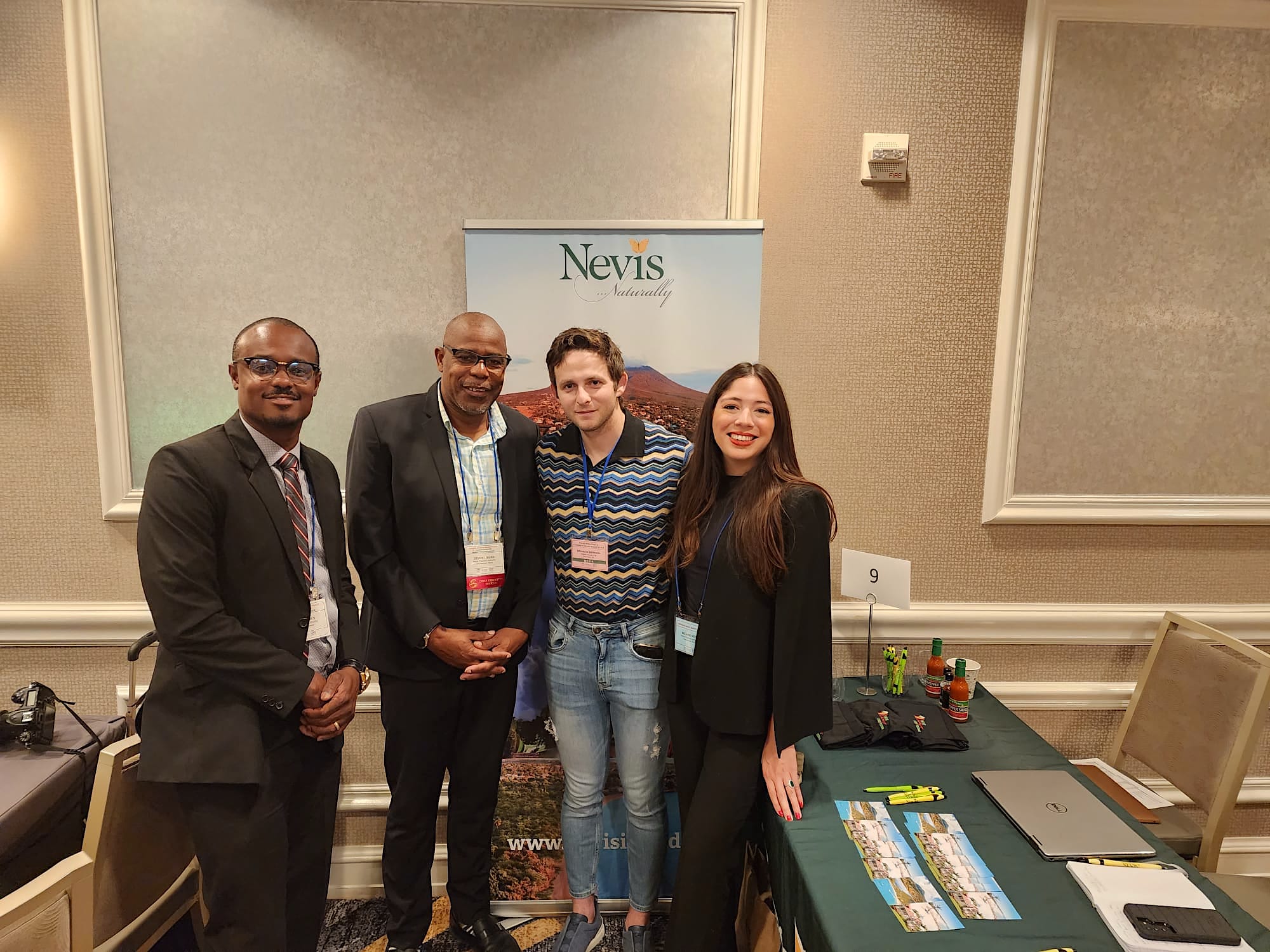 NIA CHARLESTOWN (JUNE 16, 2023) — Mr. Devon Liburd, Chief Executive Officer (CEO) at the Nevis Tourism Authority (NTA), is describing as successful Caribbean Week 2023 which is spearheaded by the Caribbean Tourism Organization Foundation.
The CEO voiced his comment on June 14, 2023, following his return from the recently concluded event in New York, USA.
"I found the conference very insightful and it afforded us the opportunity to meet one-on-one with other industry leaders.
"We were also updated on current trends within the market and also shared what Nevis is doing as a destination. The conference overall was very successful," he said.
Meantime, Mr. Pheon Jones, the NTA's Director of Sales and Marketing who accompanied Mr. Liburd, hailed the return of Caribbean Week. The activity, a signature event on the CTO's annual calendar of activities was put on hold due to the COVID-19 pandemic.
"The Caribbean Tourism Organization is back for the first time since COVID, which shows the resilience of the Caribbean people as we chart our way forward post pandemic.
"It has been refreshing to hear and share some of the challenges that many Caribbean nations have faced and many of the solutions they have put forward to achieve their goals. This is a true testament, and reiterates the fact that, "We are stronger together," he said.
According to the CTO, Caribbean Week combines business sessions and networking opportunities. It creates awareness of the Caribbean's diverse product offerings, desirability, resilience, while levelling the playing field so that all destinations have an equal opportunity to tell their unique stories.