SL Horsford & Co. Ltd. sponsors Nevis Culturama stakeholders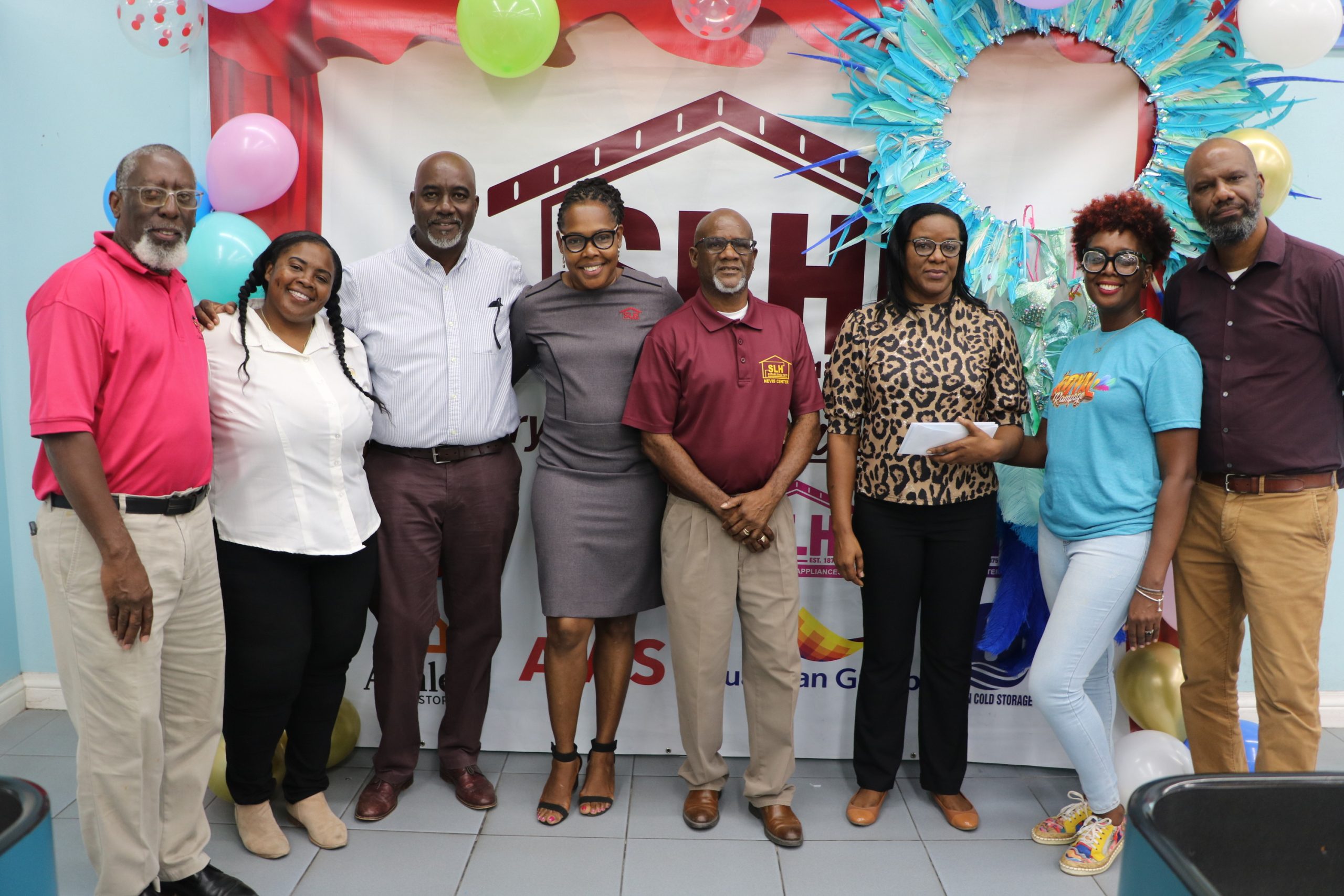 NIA CHARLESTOWN NEVIS (June 15, 2023) – The SL Horsford & Company Limited (SLH) is back onboard with the Nevis Culturama Festival, handing over sponsorship cheques to several stakeholders on Thursday, June 15.
At a handing over ceremony at Valumart, Nevis, Mr. Oscar Walters, General Manager of Horsford's Nevis Centre, presented Executive Director and Chairman of the Nevis Culturama Committee, Mr. Antonio "Abonaty" Liburd with a cheque for $15,000.
"We are pleased to be part of the 49th anniversary of Culturama. The Horsford Group has been collaborating with Culturama for over 30 years now and we continue to be part of the development of culture in Nevis. We hope that Culturama 49 will be a success and that we will continue to be a part of it, especially for the 50th anniversary which is a milestone in any organization," he said.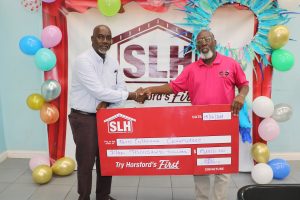 Expressing his gratitude for the generous donation the Culturama Chairman said, "I would like to say a big thank you to SL Horsford and Company Limited for their perennial sponsorship of Nevis' annual summer festival." He added that over the longstanding partnership SL Horsford has sponsored one of the Miss Culture Queen Pageant contestants, with the remaining funds going towards prizes for the participants in the pageant.
Mrs. Adelia Brown-Lewis, Senior Marketing Coordinator at SLH, presented Mr. Cory Tyson of Kore Entertainment with a cheque for $5,000, noting that the company has partnered with the Kore Band for its Culturama activities for some 10 years.
Mr. Carlisle Pemberton, Manager at the Nevis Centre, along with Ms. Candy Maynard, General Manager for ValuMart Nevis, handed over a cheque for $5,000 to Ms. Seba Jones, owner of the Royal Rampage Mas Troupe. Ms. Jones thanked the company, saying this year's sponsorship symbolizes a decade of partnership between the two entities.
Nevis Culturama Festival 49 takes place July 27 to August 08, 2023. The Culturama Committee will host a media launch for the festival on Friday, June 16, where they will reveal the calendar of activities, introduce the committee members, release the Culturama 49 jingle and promotional video, and reveal the name of this year's festival patron.