Parry hails Nevisian entrepreneur for bringing the Caribbean people together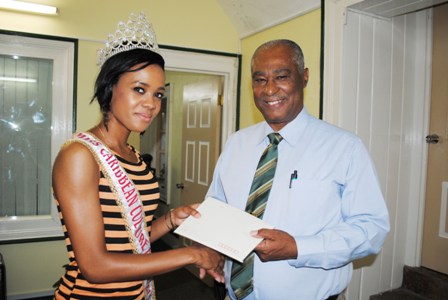 Charlestown,Nevis — ( Thursday, December 8th, 2011) Premier and Minister of Tourism the Hon. Joseph Parry has described young Nevisian entrepreneur Mr. Randy Jeffers, as an insightful person who has managed to bring together the people of the Caribbean, while boosting tourism numbers to the island of Nevis in the process.

The Premier made the remarks at his Bath Hotel office on Wednesday, December 7, when he received the reigning Miss Caribbean Culture Queen Oneka McKoy of Saint Lucia. The stunning beauty was escorted to the Premier's office by Mr. Randy Jeffers, owner of the franchise Ms. Caribbean Culture Queen Pageant, and proprietor of the popular beachside restaurant LIME.
"Randy is doing a wonderful job as the quality of the show is very high," commented the Premier. "But in addition to that, he is bringing people around the Caribbean together. Most of these people are sort of highlighting their national culture and something to do with their countries, and it is good for Nevisians to be exposed to that, and it is good for tourism. It is a good tourism sell."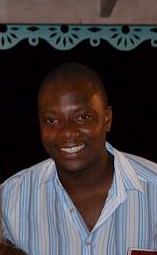 The reigning Miss Caribbean Culture Queen was in Nevis to thank all the people who encouraged her on the road to victory in the 2011 version of the regional pageant which is held annually in July as part of the Culturama celebrations. Mc Koy told the Premier that she loves Nevisians, and made special mention of Ms. Verna Grante whom she called "her Nevisian sister by another mother". Grante, the 2010 Ms. Culture represented Nevis in the 2011 Ms. Caribbean Culture Queen Pageant.
"This is my second visit to Nevis. The first time was in July for the Ms Caribbean Culture Queen Pageant," said Mc Koy. "I want to say thank you for your partnership and sponsorship of the Miss Caribbean Culture Queen Pageant, and you have been hosting the Premier's Cocktail, so we look forward to that in the future."
While wishing the Premier a Merry Christmas, she told him that Nevis was a very beautiful island and implored him to ensure that it remains so, adding, "Whatever you do please keep doing it, and you will be seeing a lot of Oneka and St. Lucians in Nevis, and again thank you for everything. I will be coming back here next year to give up my crown — unfortunately."