People of SKN should not suffer any disadvantage due to price gouging, says Nevis Premier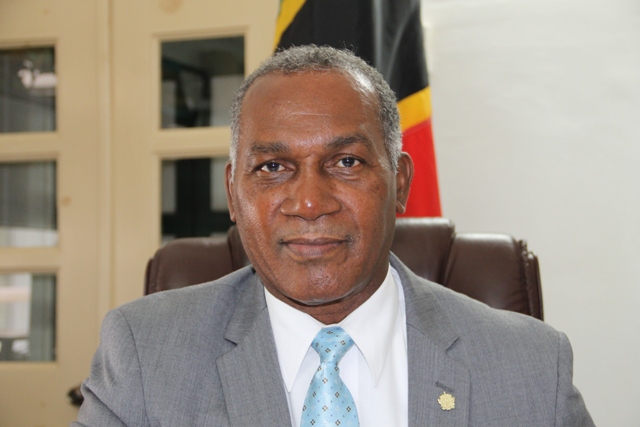 NIA CHARLESTOWN NEVIS ( JUNE 10, 2016) — Premier of Nevis Hon. Vance Amory is urging the Consumer Affairs departments on both Nevis and St. Kitts to pay close attention to the mark-up placed on goods imported into the Federation because the people of St. Kitts and Nevis should not suffer any disadvantage by retailers.
He issued the advice on June 08, 2016, when he spoke to the Department of Information after his return from St. Thomas in the United States Virgin Islands (USVI), where he met with about 50 citizens of St. Kitts and Nevis. He said they raised the concern of increasing food prices at supermarkets during a meeting at the Windward Passage Hotel last weekend.
"I know we really have no full control except on controlled items, some of the basic items which are price controlled.
"I think the retailers, the wholesalers should be mindful that the reason for the government to have provided a reduction of a removal of Value Added Tax (VAT) on food items and so on, was to ensure that people are better able to buy these basic food stuff for themselves and their family. Where here is any effort or attempt to price gouge, I think, this should be discouraged so that the people should not suffer any disadvantage," he said.
Mr. Amory described the meeting as fruitful. He stated that they were also updated on the changes taking place in Nevis, the economic advancement being made, the Citizen by Investment (CBI) Programme, ongoing advances in alternative energy and policies of government initiatives to do with senior citizens including providing them with reduced charges on utilities.
He indicated that the CBI Programme was high on the agenda because for some people it was not a clear picture.
"We recognise that the CBI Programme is useful as an economic stimulus for development. I think they recognised that the plans which we have, the developments, the projects which are part of the CBI Programme, are important for our long-term investment and long-term employment for our people," he said.
Mr. Amory said he was pleased to meet with the constituents because it is always instructive to meet with people from the Federation when visiting other territories to inform them of what is happening in their homeland.