UVI officials to hold townhall meeting in Nevis following meetings with Premier Amory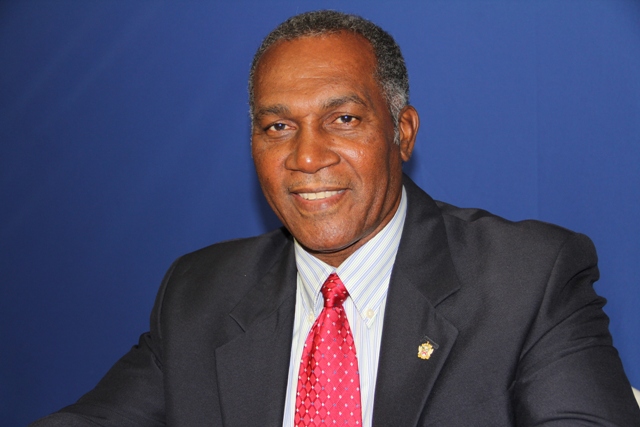 NIA CHARLESTOWN NEVIS (JUNE 10, 2016) — A team from the University of the Virgin Islands (UVI) in St. Thomas is expected to visit Nevis later this month to discuss programmes offered by the university, with prospective students.
Premier of Nevis and Minister of Education Hon. Vance Amory, made the disclosure on June 08, 2016, on his return to Nevis, following meetings with the university's representatives to ensure that students from the Federation could benefit from pursuing studies at the UVI.
"We will be welcoming Ms. Linda Smith who is the vice president for the Students Affairs and she will be here in Nevis. We will have a town hall meeting on the 28th with one of her senior officers to discuss the university's programmes to ensure that we get an understanding…
"The programme which they will be discussing would involve discussion on the new PhD programme which the university wants to introduce in the Fall Semester and new Masters Degree programmes which they want also to introduce," he said.
The Education Minister used the opportunity to invite the alumni of the university who reside in Nevis to attend that meeting adding that it will be a useful engagement for everyone.
According to Mr. Amory, on June 07, he also met with the university's President Dr. David Hall who discussed some of the new programmes the university is planning to add to its curriculum. Hall, he said, expressed the hope that the people of St. Kitts and Nevis would become more involved in the UVI.
He also met with Mr. Dale Morton to discuss matters related to the university's outreach programmes to St. Kitts and Nevis. Mr. Morton who is from the Federation, is involved in the promotion of the university's programmes locally and internationally.
Mr. Amory also met with Vice President Mitchell Neaves on June 06, through the instrumentality of Mr. Morton.
Premier Amory returned to Nevis on June 08, 2016.