Nevis Premier encourages community to unite in fight against crime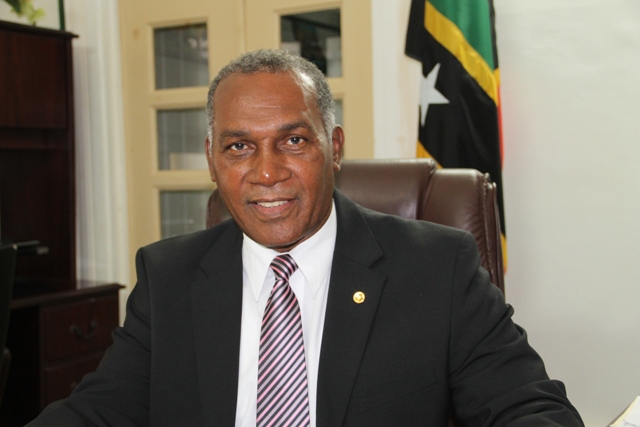 NIA CHARLESTOWN NEVIS, (Thursday June 09, 2016) – Premier of Nevis Hon. Vance Amory, called on members of the community to unite and work with the Ministry of National Security in its quest to implement the Enforcement-Diagnostic-Education-Rehabilitation (EDER). The programme is geared towards crime reduction in the Federation.
Mr. Amory made the call on Wednesday June 08 2016, following a meeting with Mr. Neals J. Chitan, International Social Skills Consultant and Motivational Speaker, Permanent Secretary in the Ministry of National Security Mr. Osmond Petty and Cabinet Secretary in the Nevis Island Administration (NIA) Mr. Stedmond Tross.
Mr. Chitan, who created the EDER programme will be assisting to develop a National Crime Reduction Strategy for the Federation. The programme includes a number of consultations on both St. Kitts and Nevis. They take the form of a four-dimensional approach including Enforcement, Diagnostic, Education and Rehabilitation. However, the two main components are diagnostic and prescriptive.
The objectives of the consultations are to showcase the details and relevance of EDER, to look at the current crime strategy of St. Kitts and Nevis and show how relevant the approach is to its objectives with stakeholders; governmental, non-governmental organizations or community-based and to seek networking feasibility with the approach.
Mr. Amory believes that if the community embraces the programme, it would help to restore peace in the Federation and impressed on the need for a collective front in the matter.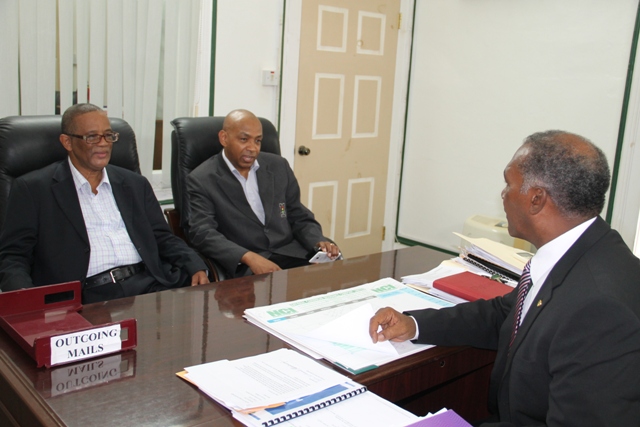 "We clearly want to have everyone on board with this issue of the fight against crime…I keep saying that crime has no political bias and we need everybody to put aside their differences and see this as a national issue, so that we can have the restoration of peace and security and safety in St. Kitts and Nevis," he said.
The Premier stated, that although the Ministry previously implemented programmes to reduce crime in the Federation, there is need for a multifaceted programme as that being offered by Mr. Chitan.
"We have tried over the years to deal with those matters but in an isolated way. but we shall hear from him this evening a programme which is multifaceted, which is all embracing and which we think can enable us in St. Kitts and Nevis to come to grips with the situation which we have here," he said.