Police Inspector on Nevis says vehicle donation will improve response time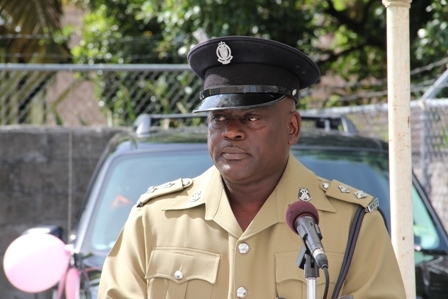 NIA CHARLESTOWN NEVIS (May 10, 2012) —
Officer in charge of the Charlestown Police Station Inspector Trevor Mills said the donation of three vehicles by the Four Seasons Resort Homeowners Foundation to the Nevis Division of the Royal St. Kitts and Nevis Police Force would help to improve the quality of the police service.
He gave the undertaking when he delivered the welcoming remarks at the handing over ceremony on May 04, 2012 at the Station.
According to Inspector Mills, the goal of the Strategic Planning Group of the Nevis Division was to reduce crime by 30 percent during the next three years over last year's total.
"To establish our goals we have identified several priorities such as to reduce break in offences, to reduce drugs, firearm and gang related violence, to reduce traffic offences, human resource development and enhancing the partnership and community relationship.
"Our major objective is to have increased visible foot and mobile patrols. I assure you that our response time to incidents will be better as we continue to keep peace, protect, help and reassure residents and visitors," he said.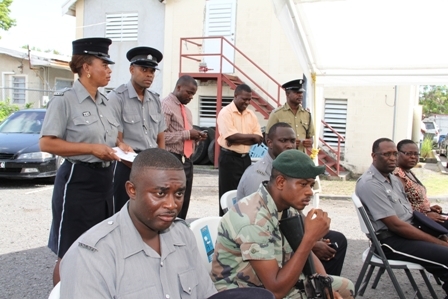 The Inspector said the Police was very grateful for the gift of three vehicles and although they would help greatly in their crime fighting efforts the Police could not do it alone.
"The Police is responsible for the maintenance of law and order and the preservation of the Queen's peace but we cannot do it alone. Public order is not primarily the responsibility of the Police alone and that is why the Police seeks to build partnerships with members of the community in our efforts to fight crime and violence as we endeavour to take back our streets," he said.
The Senior Officer said the Police valued and respected the Four Seasons Resort Homeowners Foundation's respect and willingness to become partners with the Police and would keep on soliciting their cooperation, as they continued to identify, prioritise and solve problems in the neighbourhoods.