Premier Brantley, NIA welcome 2023 Taiwan SKN Expo to Nevis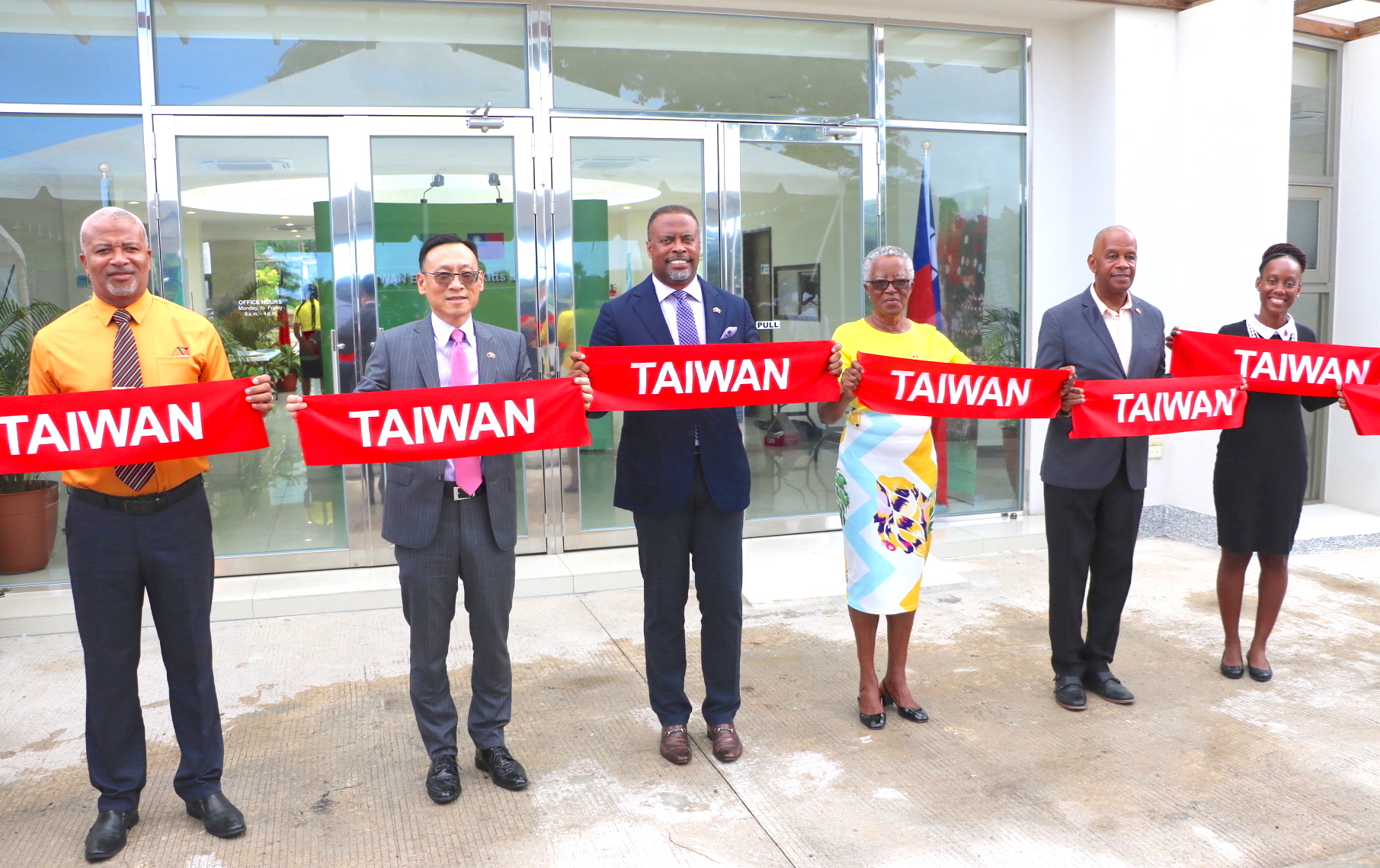 NIA CHARLESTOWN NEVIS (August 02, 2023)– The Honourable Premier Mark Brantley has welcomed the opportunity for bilateral engagement with the hosting of the 2023 Taiwan Expo St. Kitts and Nevis that commenced at the Malcolm Guishard Recreational Park in Nevis on Wednesday, August 02.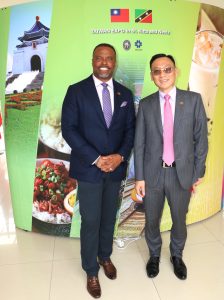 "This park was financed through Taiwan and Taiwan has now come to stage a trade show at this park and to bring our people together where they will be exposed to Taiwanese food and culture, movies and a night market. So, Ambassador [H.E. Michael Lin] thank you for bringing this to Nevis and for bringing it at this time when we're celebrating Culturama. I invite all of us to come out and enjoy all that is on display here. I anticipate it's going to be a very exciting few days right here at the Malcolm Guishard Park," Premier Brantley said at the opening ceremony for the Expo.
With products and services from twenty-six Taiwanese companies along with local entrepreneurs and small businesses on display, the Hon. Brantley, Minister of Industry and Trade, and Foreign Investment in the Nevis Island Administration (NIA), pointed out the opportunity for engagement with regard business-to-business relations.
"We have had excellent diplomatic relations, excellent government-to-government engagements, but the one thing that I have complained about over the years is our business-to-business engagement. We do a lot of trade with a lot of countries and yes, it is true that Taiwan is far away geographically but it is my suggestion that we could do far more with Taiwan than we currently do.
"I'm very happy to see the titans of business from St. Kitts and Nevis present. I am hopeful that they will be looking at creative ways and see opportunities to engage with Taiwan. I want to see investors from Taiwan coming to St. Kitts and Nevis. I want to see hotels being built and other opportunities. That is what I think we can do now to strengthen and deepen this relationship between our two countries even more; developing that trading relationship, developing those business-to -business ties and I think that this provides a perfect opportunity to engage."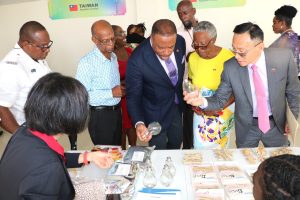 He encouraged local small business owners participating in the Expo to position themselves to take full advantage of opportunities such as this to advance themselves and their businesses, to not only buy from Taiwan but to get the Taiwanese to buy from them.
His Excellency Michael Lin, Resident Ambassador of the Republic of China (Taiwan) to St. Kitts and Nevis said the Expo fostered greater business to business cooperation between the two countries who have been diplomatic allies for 40 years.
He disclosed that on display are a wide variety of products including cosmetics, tools, solar products, processed foods, smartphones, laptops, VR devices, dashcams, health supplements and household utensils.
"Today we come together to honour this remarkable milestone that symbolizes the enduring friendship and cooperation between our two countries. This year's Taiwan Expo is also special because of its cooperation and synergy with Nevis Culturama 49 events.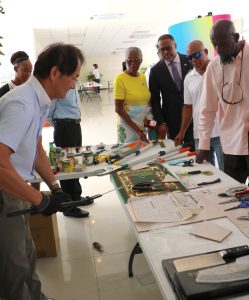 "This week this enchanting Malcolm Guishard Recreational Park will serve as a focal point for this extraordinary occasion where cultures intertwine and partnerships flourish. We extend a warm invitation to all business people present to explore the vast trade opportunities presented at the Taiwan Expo. With twenty-six suppliers showcasing their topnotch products and catalogues from various sectors, this event serves as a perfect platform for forging new business connections.
Present at the ceremony were Her Honour Mrs. Hyleeta Liburd, Deputy Governor General for Nevis and Mr. Liburd, members of the NIA Cabinet, the President and Directors of the St. Kitts and Nevis Chamber of Industry and Commerce, students, and persons from the local business community.
The 2023 Taiwan Expo on Nevis runs from Wednesday, August 02 to Saturday, August 05 and will also feature games and activities for the entire family. On Thursday the hours are 12pm until 8pm, and on Friday and Saturday the hours are 10am to 8pm.