Nevis Water Services moves to identify new drill sites to provide additional water to consumers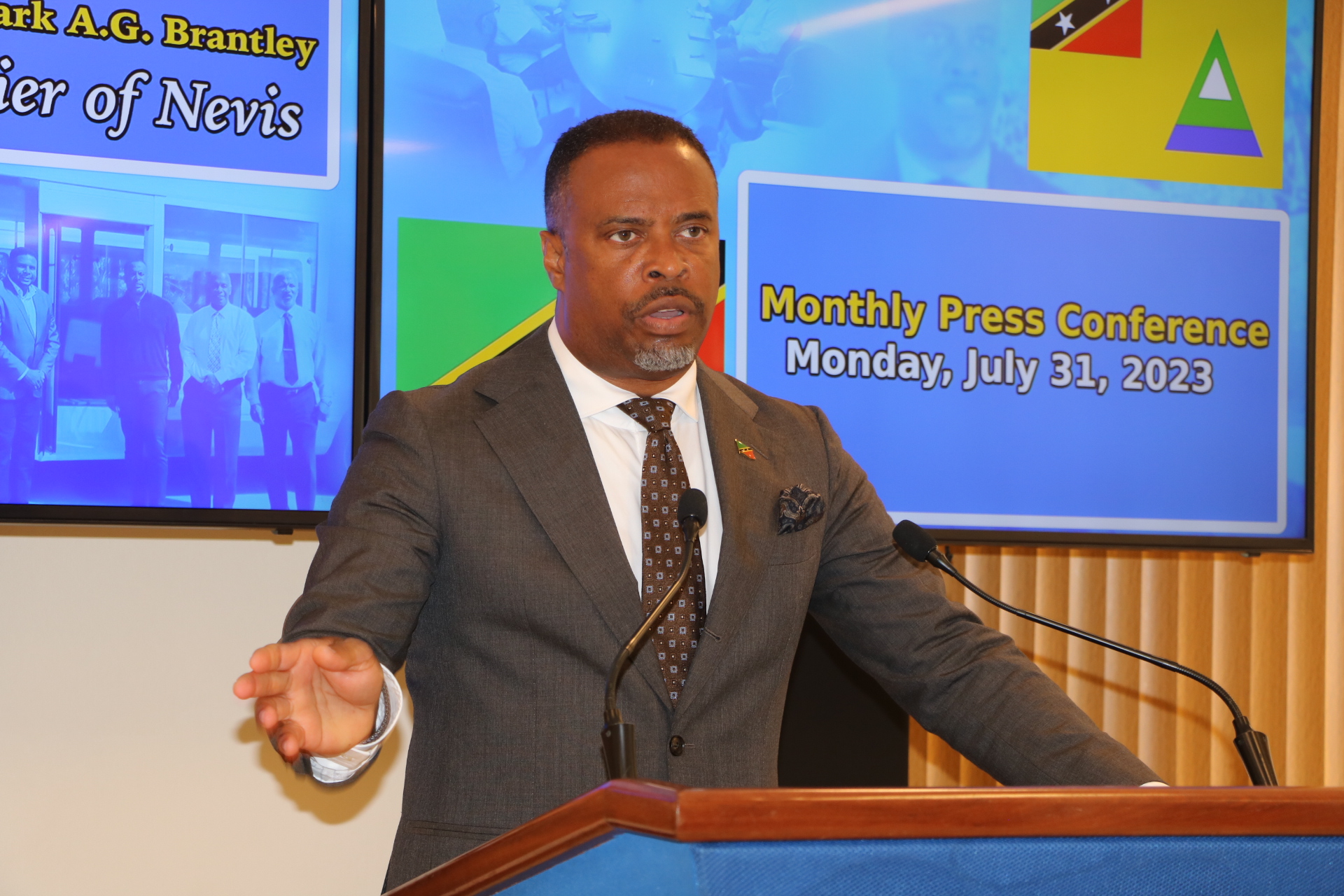 NIA CHARLESTOWN NEVIS (August 03, 2023)– The Nevis Island Administration (NIA) through the Ministry of Water Services is moving to identify new drill sites across the island in an effort to increase the supply of potable water available to consumers.
"The Ministry has engaged the services of Mr. Skip Hoag and he comes from an entity called Bear Rock Consulting and that is an entity in the United States," the Honourable Premier Mark Brantley disclosed at his monthly press conference on July 31.
"He's currently on island to carry out surveys and mapping in our quest to find additional water. This includes a review of the available geo-physical, hydrological and geological data. It is hoped that by the end of this exercise we will be in a position to determine the location of possible drill sites."
Areas identified are Stoney Hill, Dasents Estate, Braziers Estate, Hicks Estate, Hog Valley, and Morgan Estate.
Premier Brantley noted that Nevis, like St. Kitts and other islands in the Caribbean, is grappling with the issue of water shortage due to a lack of rainfall in the region. He highlighted that the government has been investing considerable sums in water over the years especially with regard to water storage and distribution, and overall upgrade of the water infrastructure on Nevis.
The NIA also re-developed a well in the Hamilton area and invested in a filtration plant to make the water potable, bringing an additional half million gallons of water into distribution.
The Premier lamented consumers' continued wastage of the critical resource despite its scarcity and entreated the implementation of water catchment systems such as cisterns and storage tanks at individuals' homes.
Being able to distribute water better and being able to have greater water storage doesn't solve the fundamental underlying problem of do you have enough water, and that continues to bedevil us.
"Our experts are telling us that our consumption levels are and remain extremely high. Water is very cheap and as a result persons tend to abuse that…in Nevis we pay $13 for 1000 gallons of water. We also need to do more in terms of our water collection. Rainfall is down we know, we therefore need to harvest as much of that rainfall as we can …One of those ways is through our cisterns at our homes and so I'm encouraging persons when they build to build some sort of catchment area."
Premier Brantley informed that it is expected the water consultant will complete his report within one month, after which the government is seeking to have Bedrock Exploration and Development Technologies LLC (BEAD) honour their contractual arrangement previously entered into with the NIA and undertake the necessary drilling.