Premier Brantley speaks on Nevis Geothermal Energy Project at the 15th Annual Caribbean Renewable Energy Forum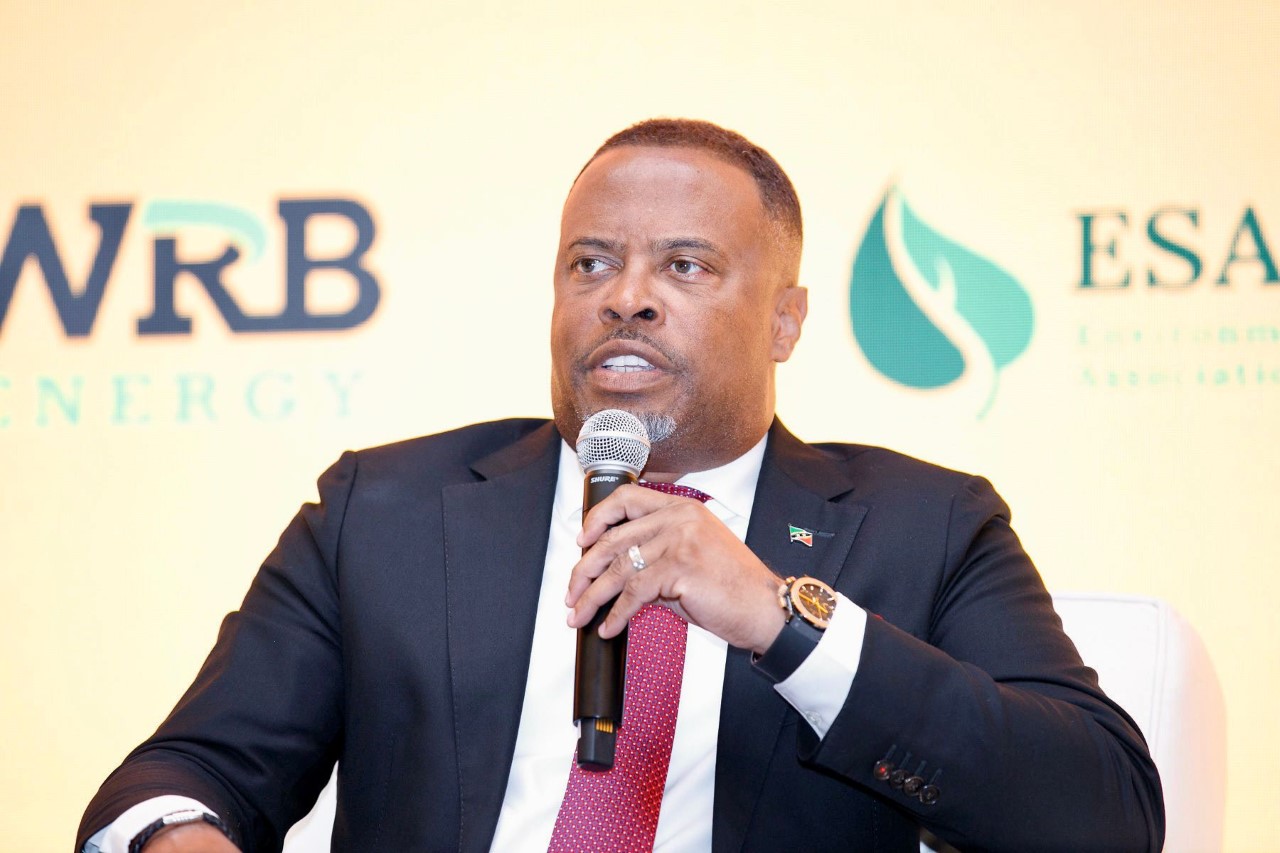 NIA CHARLESTOWN NEVIS (April 27, 2023)- Hon. Mark Brantley, Premier of Nevis, was on Thursday, April 27 a panelist at the 15th Annual Caribbean Renewable Energy Forum (CREF), where he spoke on the Nevis geothermal energy project and the island's agenda with respect to renewable energy.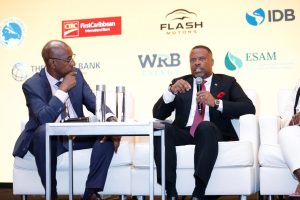 The 2023 edition of the CREF is underway in Miami, Florida, with over 400 policymakers, developers, financiers, and investors from across energy, climate, finance, technology and industry in attendance.
Premier Brantley, Minister of Public Utilities, Energy and Foreign Investments in the Nevis Island Administration (NIA), was among six presenters at CREF's annual Ministerial where regional leaders "explored how national strategies need to evolve and adapt in light of the current global energy dynamic, the pressing need for de-carbonization, and the drive for energy security."
Following the Ministerial, Premier Brantley told the Department of Information, "It was an honour to participate at this year's CREF conference and to meet with industry leaders in the renewable energy space. Nevis' geothermal energy project took centre stage in my discussions as we work to transition the island of Nevis and the wider Federation to a 100 percent fossil fuel free country."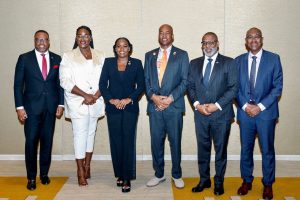 According to CREF, this year the three-day event was one of the largest thus far, with national leaders across multiple jurisdictions bringing delegates up-to-speed on progress, milestones and opportunities for investment and engagement in the renewable energy sector.
The island of Nevis recently closed the bidding process for the production well drilling phase of its geothermal project, which is being funded by the Caribbean Development Bank (CDB). With more than 100 enquiries, the bids are now being evaluated. The NIA anticipates the evaluation process will last approximately six months and drilling is anticipated to commence within six months from the signing of the contract.