Premier Brantley thanks PM Drew for facilitating ROC (Taiwan) funding of Phase Two of the Nevis Pinney's Beach Project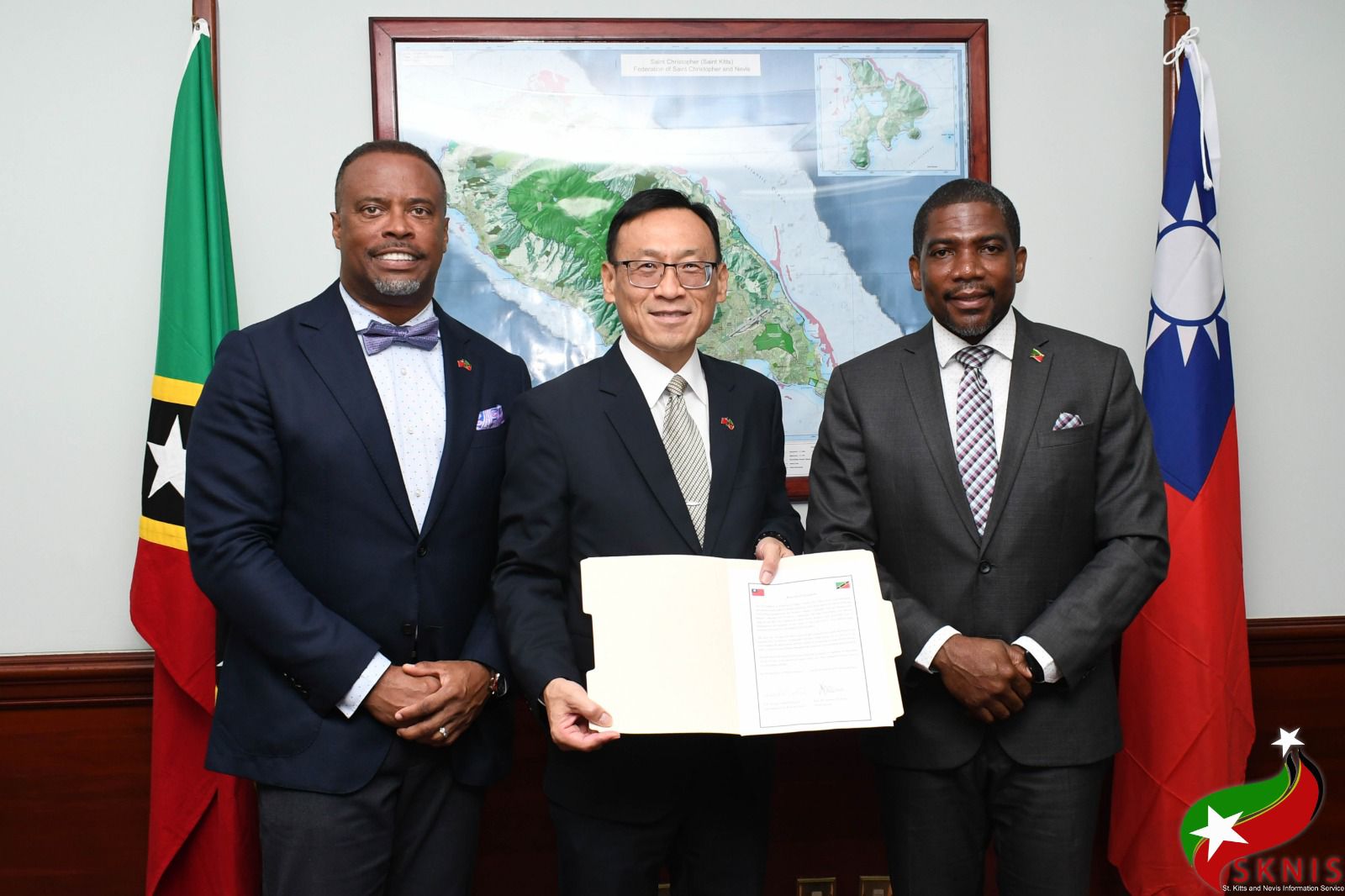 NIA CHARLESTOWN NEVIS (August 11, 2023)- Premier of Nevis the Honourable Mark Brantley has expressed his gratitude to Prime Minister of St. Kitts and Nevis Hon. Dr. Terrance Drew for facilitating the transfer of funds from the Republic of China (Taiwan) for Phase Two of the ongoing Pinney's Beach Project on Nevis.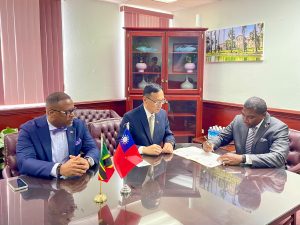 Premier Brantley traveled to St. Kitts on Thursday, August 10, to meet with Prime Minister Drew and His Excellency Michael Lin, Republic of China (Taiwan) Resident Ambassador to St. Kitts and Nevis at the Prime Minister's Office at Government Headquarters, Basseterre, for the official handing over of the funds. Ambassador Lin handed the funds to the Federal Government through Dr. Drew, who then transmitted the funds to the Nevis Island Administration (NIA) through Premier Brantley.
"I am grateful to the Republic of China (Taiwan) for its continued assistance to the people of Nevis and the wider Federation," Hon. Brantley stated.
"I also welcome the growing cooperation between the Federal government and the Nevis Island Administration. It is important that Basseterre and Charlestown work collaboratively to continue the development momentum of St. Kitts and Nevis."
Phase Two of the Pinney's Beach Project, jointly sponsored by the ROC (Taiwan) and the NIA, began in December 2022 and will encompass major upgrade to and construction of proper infrastructure in the area along Pinney's Beach entertainment strip.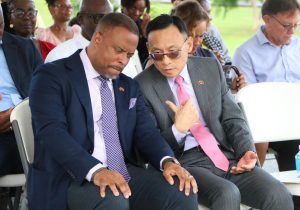 "The project includes the upgrade of the area immediately west of the Malcolm Guishard Recreational Park surrounding the existing restaurants. We are doing a lot of engineering work in terms of flood control which includes the constriction of a levy along the northern banks of Shallow Ghaut, the building of drains, and the diversion of surface runoff into seasonal ponds at the Park," Premier Brantley disclosed in a recent update on the project.
Other works under progress include the construction of bathroom facilities, a road network, sewage treatment, parking lot, street lighting, and greater security including greater CCTV coverage.
Premier Brantley, responsible for Tourism in the NIA, said the goal is to create an ecosystem at Pinney's Beach for entertainment, leisure, for family activities for locals and visitors to the island.
This final phase of the project is expected to be completed by August 2024.