Premier discussed Vocational Training and Advanced Education with Antigua PM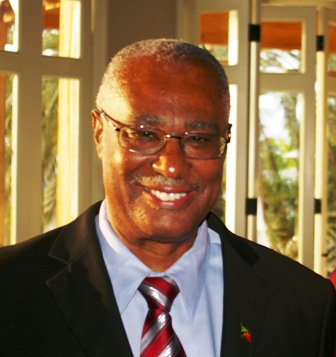 Charlestown,Nevis–(Monday,November 7th,2011) Premier and Minister of Education, the Hon. Joseph Parry met with Prime Minister of Antigua and Barbuda, the Hon. Baldwin Spencer at the Antiguan leader's office on Thursday, Nov. 3.
The two leaders discussed, among other things, training and vocational education.
Prime Minister Spencer gave the Nevisian leader a view of the programs and courses that his Government presently provides for its nationals and residents, through its Continuing Education Program (CEP).
Spencer told Premier Parry that it was the policy of his United Progressive Party's (UPP) government to assist Antiguans and Barbudans, and other residents to develop their latent skills, and empower them to achieve their goals. He said it is through training and vocational education that this can best be accomplished.
The Premier stated that his Nevis Reformation Party (NRP) led Administration had made a campaign pledge to young Nevisians in 2006, and again in the 2011 local elections, and had been working tirelessly to bring advanced and vocational training to his people since his party came to office on July 10, 2006.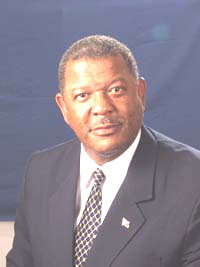 As part of the orientation to the Antiguan experience, Prime Minister Spencer also facilitated meetings between Premier Parry and top education officials to discuss the possibility of establishing similar college programs in Nevis.
The Premier met with Mr. Mark Jno- Baptiste of the Antigua State College and Mr. Joseph Gilbert of the Antigua and Barbuda Institute of Continuing Education (ABICE), two of the leading institutions in the twin-island state. Discussions centred on courses related to the building trades such as mechanical engineering, refrigeration and air-conditioning, electronics, masonry, carpentry, plumbing, interior design and building technology, but also focused on cosmetology, visual arts and fashion design.
ABICE operates two campuses on the island, while the Antigua State College is an institution of long standing and high repute.
"I am interested in developing similar training facilities on Nevis in the future to provide learning opportunities for individuals from diverse backgrounds and ability levels, so that they could acquire the knowledge, skills and attitudes for the world of work and for the pursuit and lifelong learning," the Premier said.