Premier gives update on discussions with Senior Police on Nevis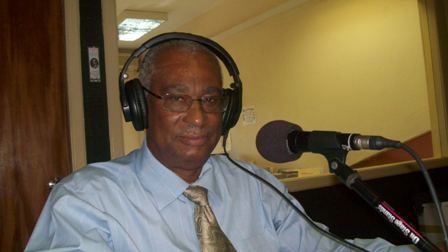 Charlestown,Nevis–(Wednesday, January 18, 2012)
"Nevis is off to a relatively good start in 2012 in relation to crime", Premier of Nevis, the Hon. Joseph Parry told listeners to his popular radio program," In Touch with the Premier" Tuesday. He said he had been briefed by senior officers, ACP Robert Liburd and Supt. Hilroy Brandy late last week, and the statistics on crime for last year (2011) were presented to him during the meeting.
Premier Parry said the officers also explained to him their strategies for bringing crime down in 2012, and outlined what tools would be needed in the fight against crime on Nevis.
"I was very pleased to see that the statistics for robberies on Nevis have dropped considerably because of the hard work of the police on Nevis, and the patrols introduced by new Commissioner CG. Walwyn," said Premier Parry.
The Premier said he believes that the presence of the new Commissioner has made a difference in the Federation.
"I do not want to take anything away from the police officers on Nevis. In fact, I am very proud that their rate of crime detection was 46%, not only the highest in the Federation, but one of the highest in the OECS," said Hon. Parry.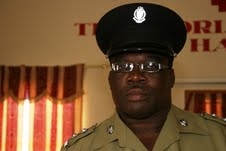 The seniors officers said they are striving to get to 50%, and "that is good," said the Premier who noted that the universally accepted rate is in the area of 33%.
Premier Parry called on the community to assist the police by giving them vital information on crime, and supporting where ever and however they can.
The Premier said the local top brass noted their much needed access to vehicles, and used the opportunity to ask persons and organizations to donate vehicles for the police in aid of public safety.
Mr. Parry sounded a note of warning to some expats who seek to evade paying taxes by employing lawyers to assist them, thus depriving the Nevis Treasury of much needed revenue for the good of the island.
"If we have serious crime on the island, people will not visit the hotels or want to invest on Nevis and any investment on the island will be in jeopardy," said the Premier.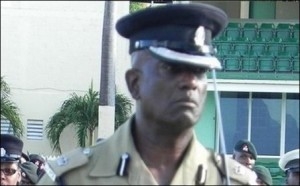 He noted that Nevis is not a rich country, and it is very expensive for the island to increase its police patrol vehicles along with finance for fuel, which he said," is getting more expensive on a regular basis."
Premier Parry appealed to expats, saying "police stations, vehicles and safety come at a cost, and their contribution to the island is important and needed".