Premier Parry heads to Bermuda to discuss Tourism and Financial Services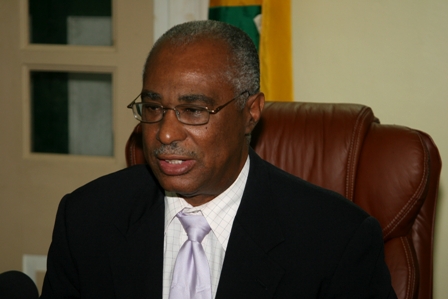 Premier of Nevis, the Hon. Joseph Parry is scheduled to leave the Federation today Monday, September 29th, to meet with Premier and Minister of Tourism in Bermuda, Dr. Ewart Brown tomorrow.  
Mr. Parry will be accompanied by Permanent Secretary in the Ministry of Finance, Mr. Laurie Lawrence.
 
According to Mr. Parry, Bermuda had done very well in Tourism and Financial Services and he was interested in identifying strategies to develop both sectors on the island of Nevis.
 
Premier Parry and Mr. Lawrence will have discussions with officials in related Ministries.
 
Besides having talks with these officials, Mr. Parry and Mr. Laurence will meet with representatives of Bermuda's Financial Services sector.
 
Premier Parry is slated to return home on October 6th.