Premier Parry recommits continued service to the people of Nevis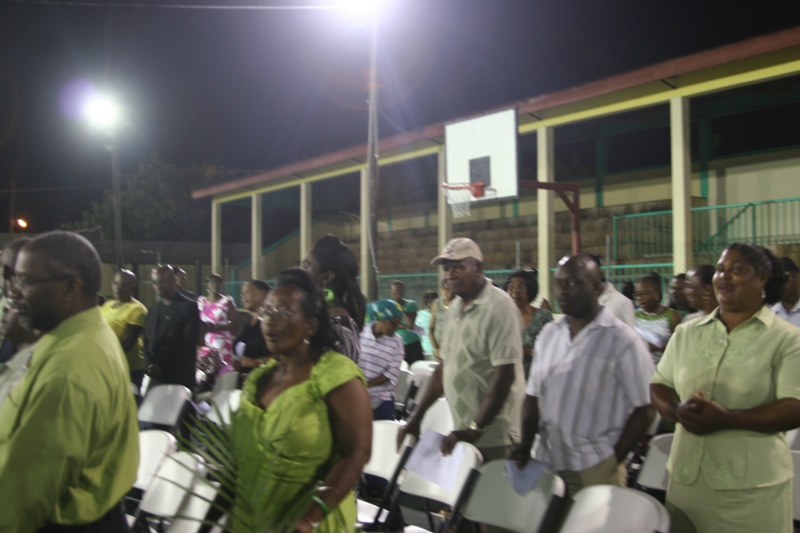 Well wishers at the service of prayer
Charlestown, Nevis– (Thursday, July 28th, 2011)
The Premier of Nevis and Leader of the Nevis Reformation Party (NRP), the Hon. Joseph Parry celebrated the party's victory at the polls with a Service of Prayer and Thanksgiving at the Grell Hull /Stevens Netball Complex on Tuesday.
In his Address, the Hon. Joseph Parry said the NRP had run a government in its first term that had done a lot to fight crime on Nevis that included working with the young people on the island.
"We have run a government for the last five years on good principles. Our record on crime is clear and we have done everything we can for the young people to see the right way in honesty, family values and hard work. We have been the only Party in Nevis that has opened up to young people like that," said the Premier.
Mr. Parry noted that while the island of Nevis had been faced with moral challenges and disobedient young people, many had witnessed the NRP-led Administration working with young people and setting them on the right path.
"As a Government we can be proud of our record to date in responding to this challenge. Our focus and emphasis continue to be on education, social development and empowerment of its residents," said the Premier to an audience which included Ministers of Government, NRP supporters and well wishers.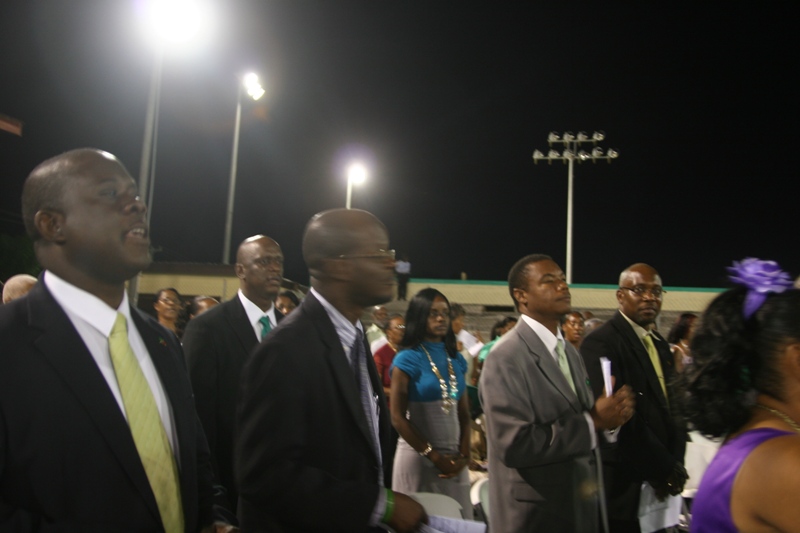 Nevis Island Cabinet at Service
He said Government needed the support of the entire population including the Opposition on Nevis, the Concerned Citizens Movement (CCM), in order to uplift the island.
Mr. Parry said that his government had embraced everyone, including those who do not support the NRP, in a bid to keep the country of Nevis together as he believed God wanted it.
"God is with the island of Nevis and he is leading the NRP, for if God did not want us in this position we would have been sent home."
Meanwhile, Pastor Davidson Morton and Bishop Joseph A. Mc Cargo blessed the Nevis Island Cabinet with olive oil which Pastor Morton poured through an animal's horn.
During the blessing, Bishop Mc Cargo held the head of the Premier and said, "We honor the contributions of our present political leader and may he go forth and be blessed!"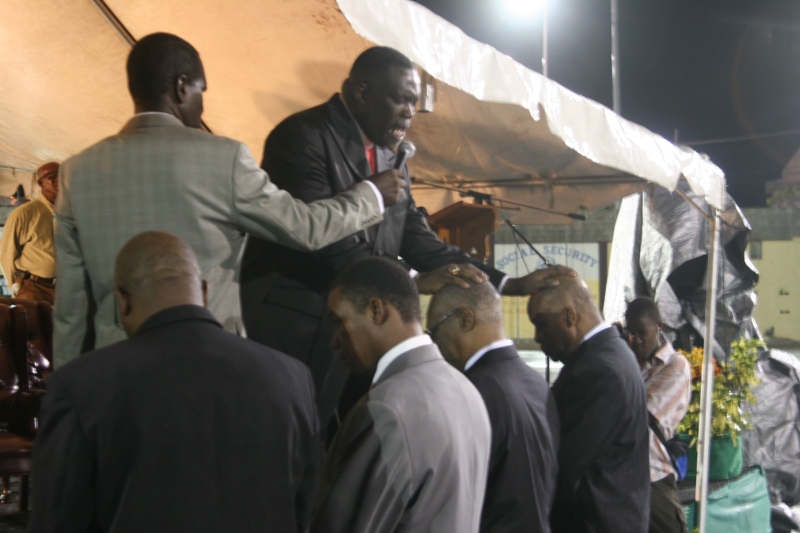 Nevis Island Administration Cabinet being blessed