Premier pleased with Nevisian showmanship during recent Royal Visit to St. Kitts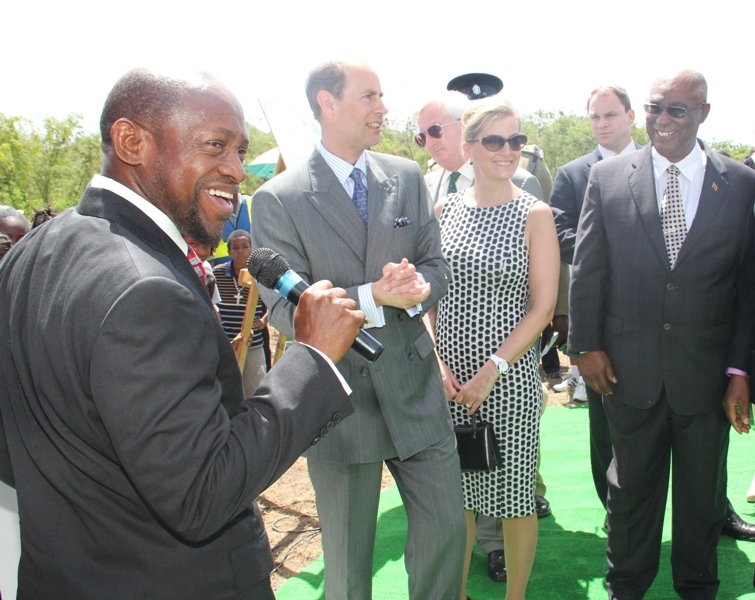 CHARLESTOWN, NEVIS ( Thursday,March 8, 2012)– Premier of Nevis, the Hon. Joseph Parry said he was very pleased with the Nevisian artistes who performed during the Royal Visit to St. Kitts last Saturday, March 3. He made the observation during his weekly radio program, "In Touch with the Premier," Tuesday morning.
Last Saturday, St. Kitts received a Royal Visit by Prince Edward (youngest son of the British Monarch) and Princess Sophie, in celebration of Queen Elizabeth II, 60th Anniversary Diamond Jubilee.
Queen Elizabeth II, the second longest serving monarch in UK history, ascended the throne on February 6, 1952 on the death of her father George V1. Only Queen Victoria, June 20, 1837 till the time of her death, January 22, 1901, has served longer – a period of 64 years.
"I am extremely happy and pleased that the Nevisian masqueraders, musician Jazzique and Calypsonian Sack Cloth and Ashes (Mr. Tyrone O'Flaherty) were able to perform and perform well for the Earl and Countess of Wessex, Prince Edward and Princess Sophie," said the Premier.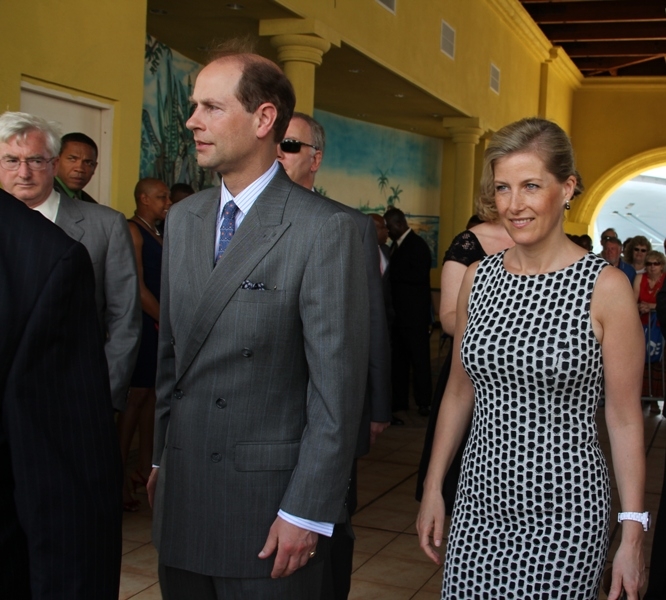 Mr. Parry said he was surprised and extremely happy that Mr. Tyrone O'Flaherty penned and sang a song in observance of Queen Elizabeth's Diamond Jubilee entitled, "Elizabeth Regina".
"Tyrone O'Flaherty is a creative man who wrote some great calypsos in the past, and it is also important to note that he has created the concept for the Heritage Village which is a big attraction for Nevisian Tourism, "said the Premier.
The Premier also informed listeners to his popular program aired on several radio stations in the Federation, that he was especially pleased with five-year-old, Mr. Dawarney Hicks who presented a bouquet of flowers to Princess Sophie.
"Dawarney is an intelligent young man and witnessing him giving the bouquet of flowers to the royal couple was indeed a pleasure to me", commented the Premier.
Mr. Hicks is a student at the Violet O. Jeffers-Nicholls (VOJN) primary school who is wheelchair-bound, and presently receiving medical attention at the J.N France General Hospital in St. Kitts.