Regional conference on Nevis for women and youth to target anti-social behavior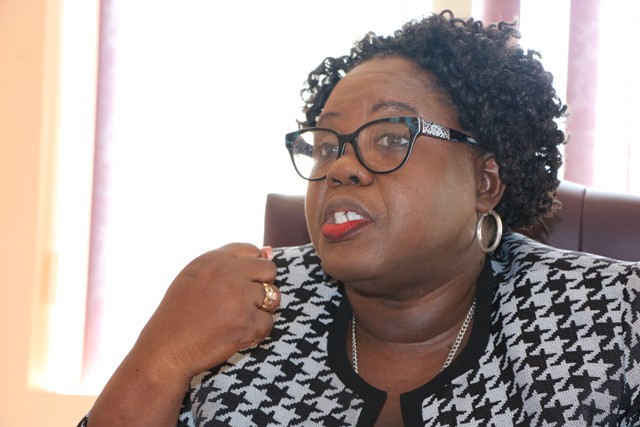 NIA CHARLESTOWN NEVIS (June 20, 2019) — St. Kitts and Nevis, in particular Nevis, will be the venue for a regional conference for women and youths, seeking to address the issue of anti-social behavior among the youth.
The event, "Women and Youth Participation in Community Dialogue: South-South Approach for Peace and Security in the Caribbean" will be held at the Mount Nevis Hotel from June 25 to 26, 2019. Hon. Hazel Brandy-Williams, Junior Minister of Gender Affairs in the Nevis Island Administration, says the event which is funded by the Commonwealth Secretariat and the Ministry of Health and Gender Affairs, is expected to draw women and youth from across the Caribbean.
"During those two days we will have persons coming from the [Organisation of Eastern Caribbean States] OECS countries, the [Caribbean Community] CARICOM and Commonwealth Youth Ambassadors as well as women from women's organisations, women in gender affairs and we will be discussing the importance of youth and women as they lend their voice in peace and security…
"We believe that in terms of curbing the anti-social behavior and the crime and criminalities, that woman and youth should have a voice in the decision making process and so, we are adopting the South-South approach where we will be collaborating with other agencies around the world for one common goal, and that is curbing anti-social behavior among our young people," she said.
At the end of the two-day forum on Wednesday, June 26, 2019, there will be a rally through the streets of Charlestown. It will culminate at the Culturama Village where participants will be entertained by local artists and gospel singers Neesha Woodz from Barbados and Judith Gayle from Jamaica.
Meantime, Mrs. Brandy-Williams urged men to be a part of the rally.
"We are encouraging as many persons to come out as possible. Even though we are saying it is a youth and women forum, we're encouraging the men as well to come out because we know there are a number of men who are advocates for this very important initiative that we are embarking upon, that is curbing the anti-social behavior among our young people and minimizing the crime and criminal activities that we have seen raising its ugly head over the past years," she said.