Regional Economist believes SKN's rich cultural tradition has potential to generate new forms of employment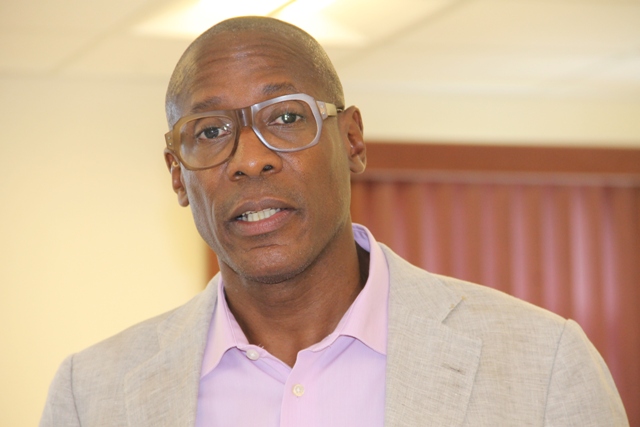 NIA CHARLESTOWN NEVIS (JUNE 01, 2017) — Dr. Keith Nurse, of the Sir Arthur Lewis Institute of Social and Economic Studies in Barbados, believes that St. Kitts and Nevis has a rich cultural tradition which, if better tapped into, has the potential to generate cultural entrepreneurship, new forms of employment and build and strengthen the cultural confidence of the Federation's people.
An international and regional cultural policy expert, Dr. Nurse made the comment on May 31, 2017, at the end of a meeting with Hon. Vance Amory, Premier of Nevis at his office at Pinney's Estate.
He was on Nevis to conduct a workshop later that day for key stakeholders regarding the draft National Cultural Policy. It was jointly organised by the Nevis Cultural Development Foundation (NCDF) and the United Nations Education, Scientific and Cultural Organization (UNESCO) Secretariat in St. Kitts.
Dr. Nurse, described the meeting with Mr. Amory as instructive and useful. Their discussions included key aspects of the National Cultural Policy for St. Kitts and Nevis and ways in which the islands cultural assets could be utilised to the benefit of its people.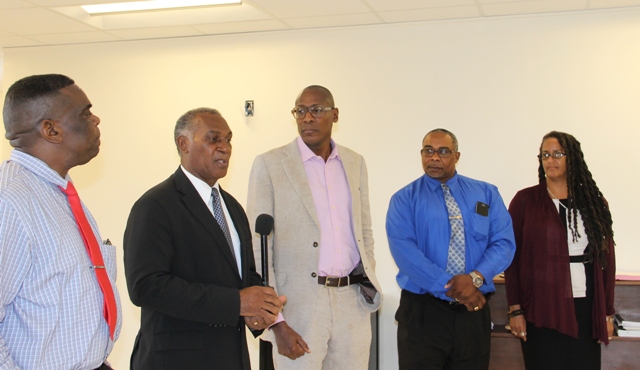 In the case of Nevis, he said the island has a high density of cultural artefacts particularly built heritage and the planned possibilities associated with historical personalities such as Alexander Hamilton. He also pointed to the festivals on offer in St. Kitts and Nevis.
Mr. Amory, in brief remarks welcomed Dr. Nurse to Nevis. He said his visit was an important one because it would help to refocus the minds and attention on the importance of the island's cultural heritage and their benefits to the country and its people.
The Premier said the Nevis Island Administration (NIA) welcomes the National Cultural Policy. He expressed hope that the people of Nevis would buy into the importance of culture, what it means to them and the benefits that could be derived from it in the long-term.
"We welcome this initiative. I think it will bear great and long-lasting fruits for us because we need something which will drive us to the next level and I think, culture and cultural involvement and recognition has the potential to do that," he said.
Also present at the meeting were Antonio Maynard, Secretary General of the St. Kitts and Nevis National Commission for UNESCO, Jerome Rawlins, Chief Executive Officer of the NCDF and Marlene Phillips, Research and Documentation Specialist at the St. Kitts Department of Culture.