Republic of China (Taiwan)'s Resident Ambassador to SKN commends NIA for promoting STEM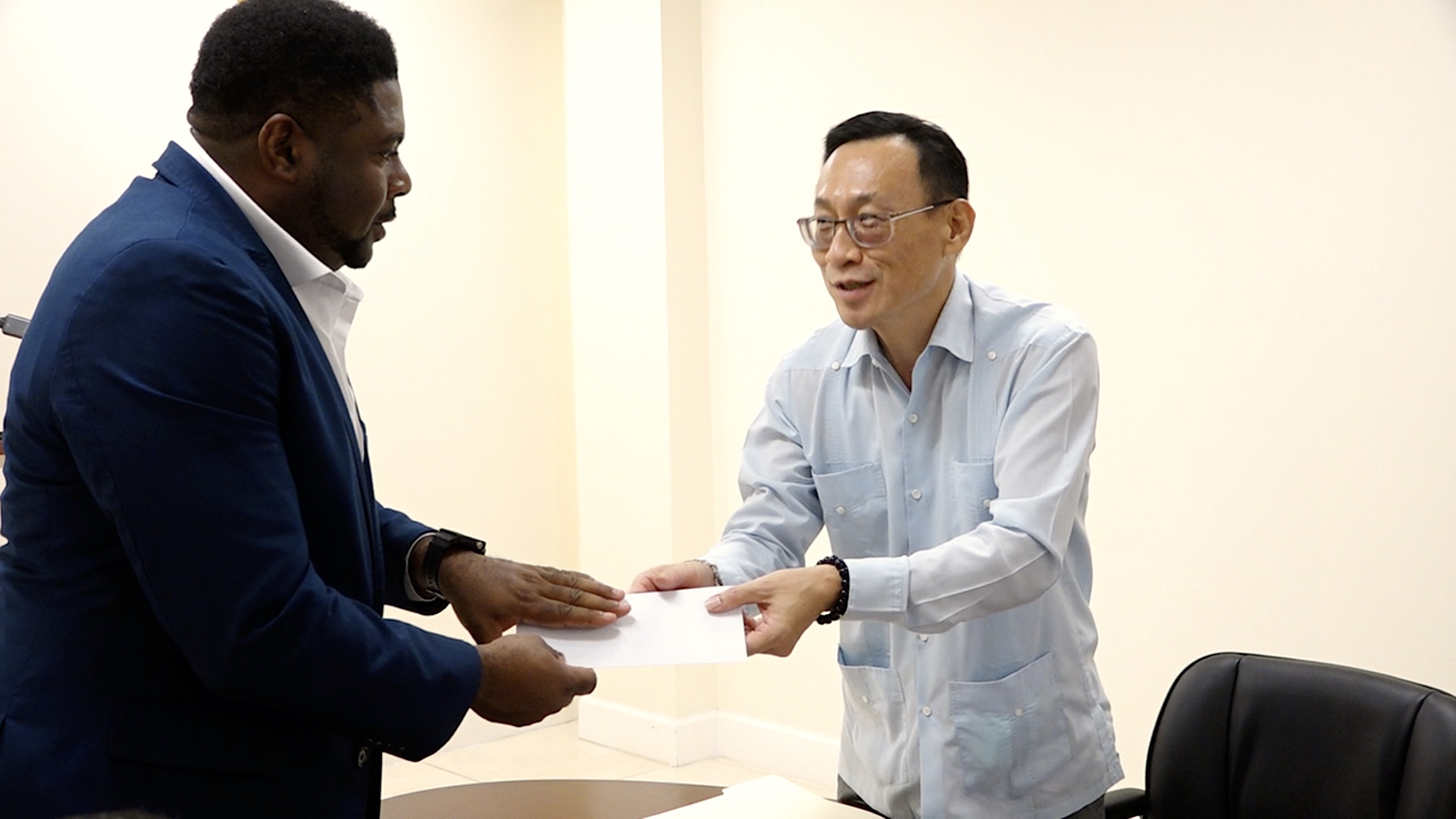 NIA CHARLESTOWN NEVIS (APRIL 11, 2023) — The Republic of China (Taiwan) Resident Ambassador to St. Kitts and Nevis, His Excellency Michael Lin is commending the efforts of the Nevis Island Administration (NIA) for promoting its hands-on learning in the area of science, technology, engineering, and mathematics (STEM).
The ambassador praised the NIA with that move which could only benefit students as he presented a US$15,000 cheque to Hon. Troy Liburd, Minister of Education recently at the Ministry of Education at Pinney's Estate, to assist with the wellbeing of the young people of Nevis.
"The first ever STEM Week in late May 2023 is a testament to your commitment to provide the students with opportunity to develop their interest in a skill in this critical area and to potentially become a future scientist.
"I am pleased to announce that Taiwan is donating US$15,000 to fund the mission of education [by the] Nevis Island Administration. These funds will be used towards various expenses for hosting the STEM Expo on May 26 where students will be showcasing their projects. We are proud to be a part of this initiative and the support of the Nevis Island Administration's vision for the future," he said.
Ambassador Lin disclosed that they would also be providing additional support in other areas related to the initiative.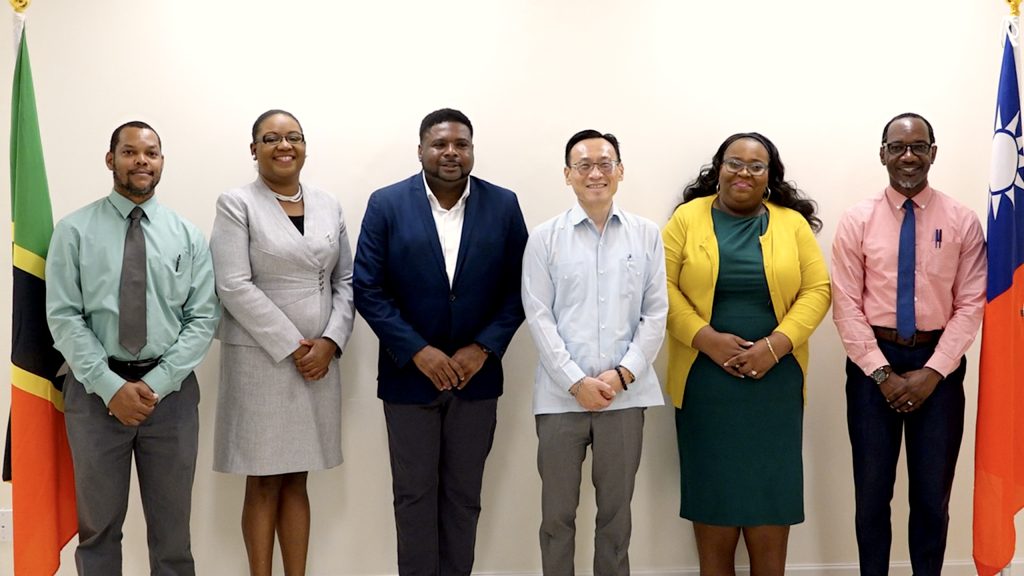 "In addition to budgetary support, Taiwan's Technical Mission plans to assist by having our renewable energy consultant stationed in the Federation to join local teachers in providing mentoring and guidance to students during the activities as they conceive and work on their STEM project with renewable energies…
"We believe that this approach will not only enhance students' skill and knowledge but also contribute to sustainable development in the region, furthering the agenda of green transformation [in] climate resilience in the long run," he said.
The Ambassador registered the commitment and support of his government and people to further education in Nevis and St. Kitts and Nevis, citing that a recent donation of 3,000 Asus Chromebooks 1,000 of which was given to the Ministry of Education in Nevis, is one example of the Republic of China (Taiwan's) ongoing efforts and commitment.
"This initiative represents the 40 years of cordial relations and cooperation between our two countries since 1983, and we're looking forward to celebrating this anniversary through various events this year.
We are excited about the future and look forward to our continued partnership in favour of the wellbeing of local society and our shared prosperity," the ambassador concluded.
In response, Mr. Liburd expressed gratitude for the gesture on behalf of the government and people of Nevis.
"Let me say a heartfelt thank you to Ambassador Lin and to your country on behalf of the Ministry of Education here on Nevis for your gracious donation of US$15,000 towards our STEM extravaganza, our STEM Expo that we are going to be having in late May this year.
"We really, really appreciate the partnership that Taiwan has had with us here in the federation…We certainly value the friendship and the partnership that we have had with your country and with your people over the entire duration of the existence of our country, St. Kitts and Nevis. So we appreciate that," the Education Minister said.
Also present were Mr. Kevin Barrett, Permanent Secretary in the Ministry of Education; Ms. Zahnela Claxton, Principal Education Officer in the Department of Education; Ms. Londa Brown, Deputy Principal Education Officer; Mr. John Williams, Education Officer responsible for the STEM programme; and Mr. Damian Liu, Third Secretary at the Embassy of the Republic of China (Taiwan) in St. Kitts and Nevis.