RSCNPF Nevis Division aiming for a further reduction in crime for 2023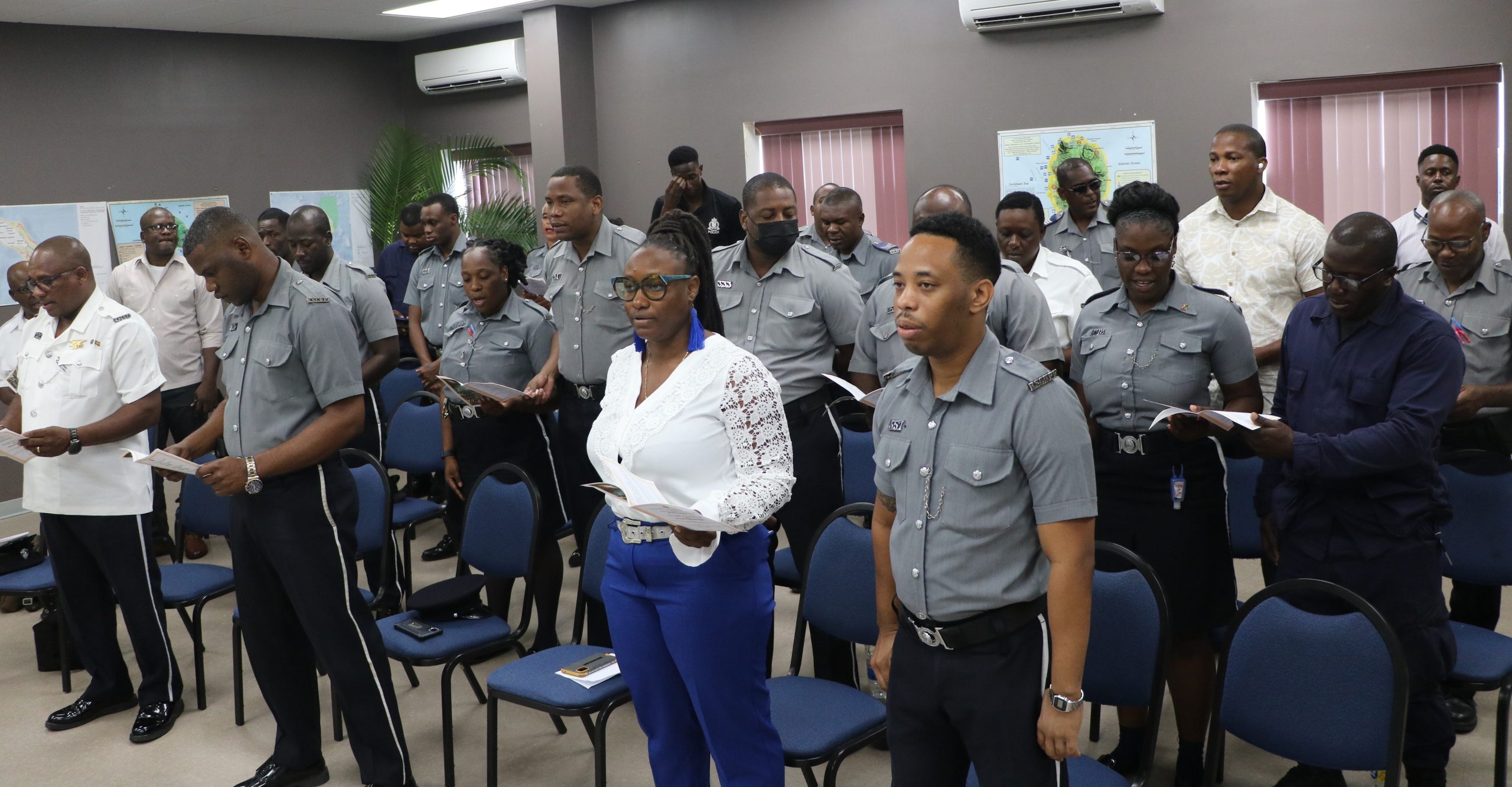 NIA CHARLESTOWN NEVIS (January 12, 2023)- Superintendent James Sutton, Divisional Commander for Nevis in the Royal St. Christopher and Nevis Police Force (RSCNPF), says while the 15 percent reduction in major crimes on the island in 2022 is a notable achievement, his division is aiming at a further reduction in 2023.
On January 11, 2023, the Division held its annual New Year Celebration Service, its first since the onset of the Covid-19 pandemic, at the Nevis Disaster Management Building conference room, under the theme "Police and Community Sharing Responsibility: Taking Action in Unity".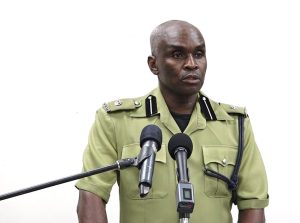 Supt. Sutton said the objective of gathering the top brass of the RSCNPF and officers within the Nevis Division was to reflect on the past year's performance and prepare for this current year with much expectation.
"According to our preliminary crime data, the Division recorded a decrease of 15 percent in the overall major crime categories. A majority of our serious crimes are trending downwards except robberies and drug trafficking. Moreover, we have recorded a decrease from four homicides in 2021 to one homicide in 2022. The last time one homicide was recorded in a calendar year was in 2005…
"We are a very committed, dedicated and caring team of officers in protecting and serving the people of Nevis. It is against this backdrop that we are forecasting another 15 percent reduction in major crimes in the Division for this current year," he said.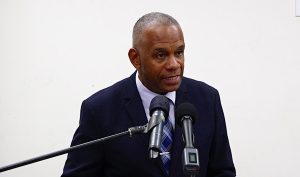 Deputy Premier Hon. Eric Evelyn addressed the gathering of law enforcement officers, bringing remarks on behalf of Premier Hon. Mark Brantley. He lauded their achievement reducing criminal activity on the island and encouraged them to aim at further improving their performance during the course of the year.
"I trust that this will be a very productive year for all of you in the Police Force, and in the same vein I want to heartily congratulate the rank and file of the Police Force because you have heard from Superintendent Sutton that there has been a reduction in crime on the island of Nevis in 2022 as opposed to that of 2021. I would like at this point to applaud the efforts of all of you because when things like this happen all of you in the organization need to take credit.  And so all of you need to be proud that because of your efforts, because of the initiatives of the Police Force, we have seen a reduction in crime in 2022 and I want us not to relax.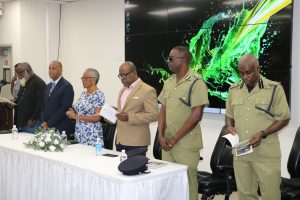 "I want us to build on that success we had in 2022 and start now at the start of 2023 to ensure that when you have this event in 2024, we can hear another 15 percent reduction, but we can hear another 65 percent reduction in crime over the previous year. So I want to set that benchmark early, and you should set that benchmark early and work towards it as you go through 2023."
Assistant Commissioner of Police Andre Mitchell, delivering remarks on behalf of Police Commissioner Hilroy Brandy, also recognized and saluted the "tremendous effort" of the Nevis Division in 2022.
"It indicates that this division of the Police Force is a division that works and you're working towards meeting goals and objectives," he said.
Deputy Governor-General for Nevis, Her Honour Mrs. Hyleeta Liburd, applauded the efforts of the rank and file of the Nevis Division and thanked the officers for their hard work keeping the island and its people safe.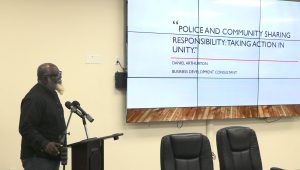 "I note the many things that have been achieved and I extend thanks and high commendation to you for the work that you have been doing and have done. I know it could not have been easy but you did it anyway, and I am pleased that with all of what was happening that crime was limited, it was cut short, and that peace has been promoted in our place. Your service is deeply appreciated."
Mr. Daniel Arthurton, Business Development Consultant, presented the feature address, and Inspector Kishawn Charles delivered the vote of thanks. Force Chaplain Mr. Eric Cumberbatch invoked God's blessing on the unit and prayed for the continued safety and strength of all members of the RSCNPF as they endeavor to maintain law and order in Nevis and the wider Federation.