Prostate cancer screening clinics return to Nevis January 14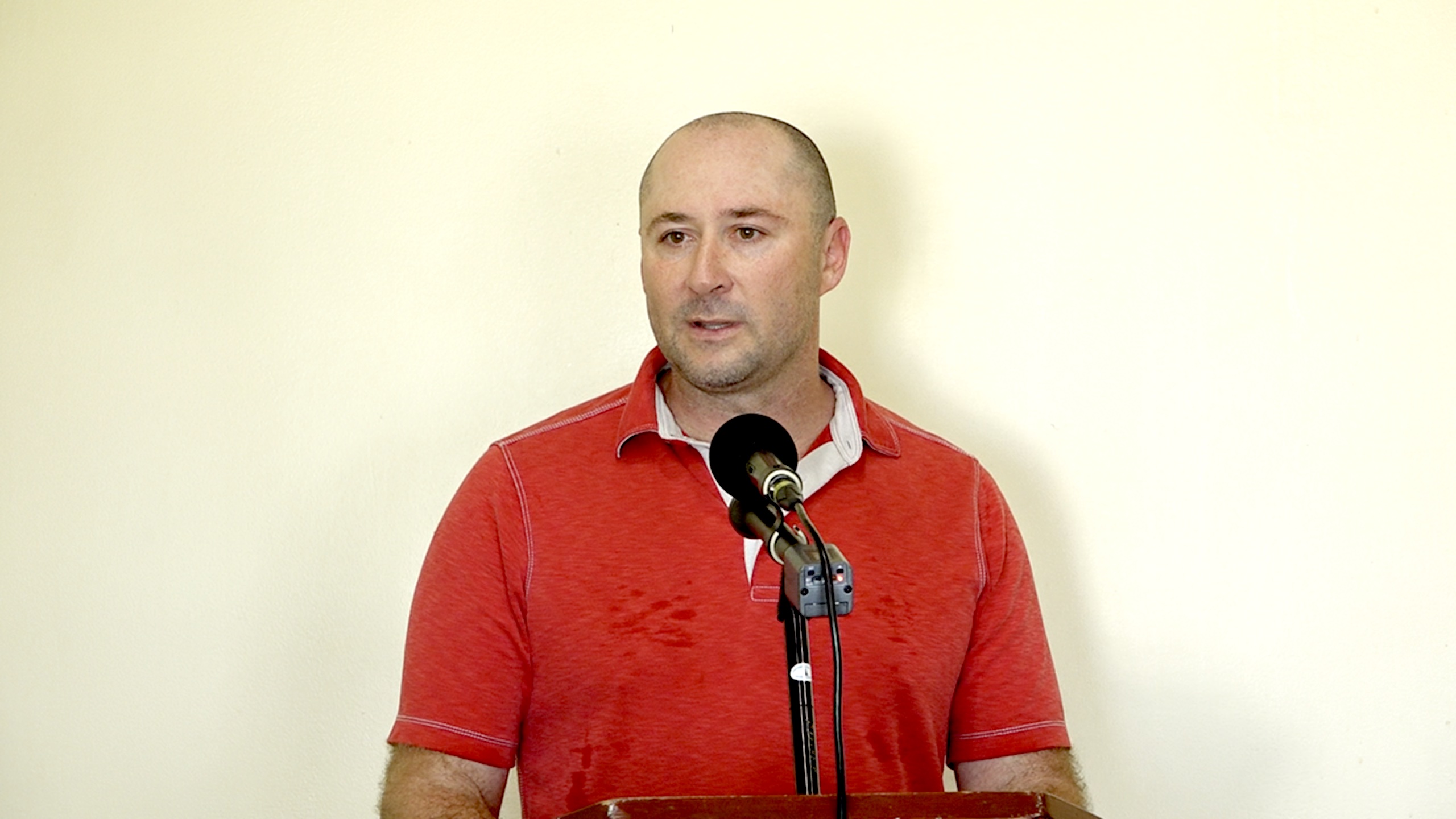 NIA CHARLESTOWN NEVIS (January 13, 2023) — The free annual prostate cancer screening clinics held on Nevis by Urologist Associates, headed by Dr. Dwayne Thwaites will resume on Saturday, January 14, 2023, at the Occasions Conference Centre at the Pinney's Industrial Site, after a three-year hiatus due to the COVID-19 pandemic.
The programme which is in its 16th year, has been supported by the Nevis Island Administration (NIA) and members of the private sector. The one-day event begins with registration from 5 a.m. then examinations from 8 a.m. Urologist Dr. Brian Cohen reminded men of the importance of getting tested at a press conference at the Alexandra Hospital on January 12, 2023.
"Everybody should be screened. It's not that you feel that you are unwell. It's that you could feel completely normal and potentially have prostate cancer and that's the importance of doing these screening tests.
"You don't have to have symptoms. You don't have to feel unwell. If you're between that age of 40 and 75, it's something that we recommend that you have done," he said.
The North Carolina urologist, who has been a part of the clinic for many years, also spoke of the significance of detecting the disease in its early stages.
"Being a male and being 40 years old. It's a fact of life that you know as we, as men get older, we are at risk for developing prostate cancer. With prostate cancer, it can be a slow growing disease but once it starts to cause symptoms it's typically beyond our ability as urologists to cure the disease. So finding it in the asymptomatic state is when we have a chance to cure it and prevent those bad outcomes from happening.
Too late, it's typically due to spread of the cancer outside so prostate cancer spreads into the bones. It can impinge on nerves, people get bone pain, paralysis, loss of bladder function, loss of bowel function, blood in the urine. You have those types of symptoms. People have those symptoms from prostate cancer. We're managing the disease but we can't cure the disease typically at that point," he said.
Hundreds of Nevisians have benefited from the programme which has grown from Dr. Thwaites and Dr. Cohen seeing about 120 men, when the clinic began, to four or five doctors who can take care of more than 600 within four to five hours, and in the last six years they have succeeded in seeing between 600 to 700 men per clinic. Dr. Cohen noted the rationale behind the clinics.
"I think over the years we've not just learnt a lot on how best to take care of men on the islands down here but also seeing a significant increase in the amount of prostate cancer that's been found… somewhere in 10 to 12 percent of men that we initially diagnosing to now down to three or four percent in men because especially here on Nevis, everybody takes it very seriously, takes their health seriously, and trying to identify disease before it's too late to be cured is really what we are trying to accomplish with these prostate cancer screenings," he said.
However, he expressed hope that the three-year hiatus would not result in a spike in prostate cancer since the opportunity to get tested is available on the island.
"Hopefully we don't see a significant spike in the number of prostate cancer patients, you know, people still have had an opportunity to see their private doctors here on the island and get PSA tests and they get their prostates examined so hopefully it hasn't just been a complete neglect of that particular issue but hopefully things are still sort of in line, maybe a small one or two percent increase.
"Hopefully also we get plenty of new men who come to the screening as well. We love seeing our repeat customers and saying 'Hi' and catching up with everybody but we like to see men between the ages of 40 and 75 coming out and getting their PSA tests done which is a simple blood test, getting their prostate checked which is a simple digital rectal examination. It takes three to five seconds to do," he said.
In the case where abnormalities are detected, if someone has an abnormal exam and an elevated PSA test, they are indications for biopsy in that case. However, Dr. Thwaites and his team follow up with these individuals that are identified with the exam on the day of the screening and also afterwards in the weeks to come with the PSA tests once those get reviewed.