School Rehabilitation Project providing employment for island's youths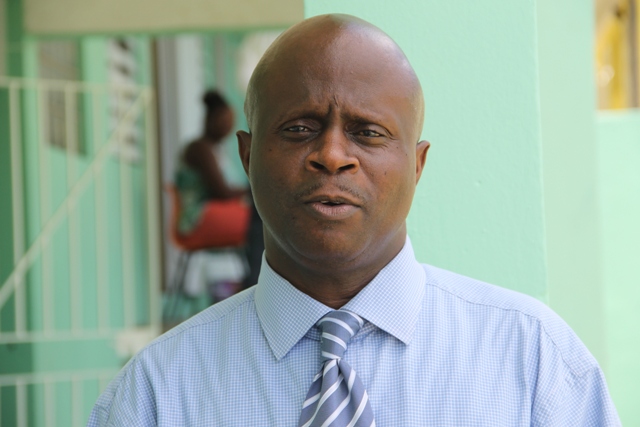 NIA CHARLESTOWN NEVIS (August 13, 2015) — Permanent Secretary in the Premier's Ministry Wakely Daniel says the Nevis Island Administration's (NIA) decision to engage a number of private local contractors for renovation works at the island's schools, also provides employment for many of the young people of Nevis.
Daniel made the disclosure when he accompanied Premier of Nevis and Minister of Education Hon. Vance Amory on a tour of the Charlestown Secondary and Charlestown Primary schools on August 11, 2015, to assess the progress of ongoing renovations under the Schools Rehabilitation Project.
"If you go from school to school, you would realise that there are a lot of young persons working along with the contractors.
"This is all part of the grand design to find employment for them, keep them active, keep them working and it all holds well not only for them but for the country," he said.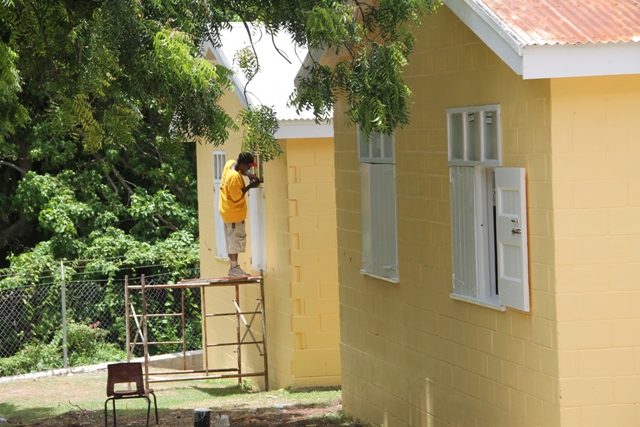 According to Daniel, the idea for the project was brought to his attention by Mr. Amory who believed that it would rid a perennial complaint that the Public Works Department construction workers were engaged in preparations for the island's annual summer festival, Culturama, making it difficult to repair all the schools on the island in time for the reopening of school in early September.
"He said to me, 'Get private contractors to work on the schools and this should expedite the matter' and this is why we are at this juncture…We are doing it in a major fashion…and of course it is bearing fruit. We are happy with the progress and I am certain that we will be ready for September 1st," Daniel said.
The Schools Rehabilitation Project commenced in early July just after schools on Nevis closed for the summer vacation.