Senior Police Officers on Nevis get training to become more effective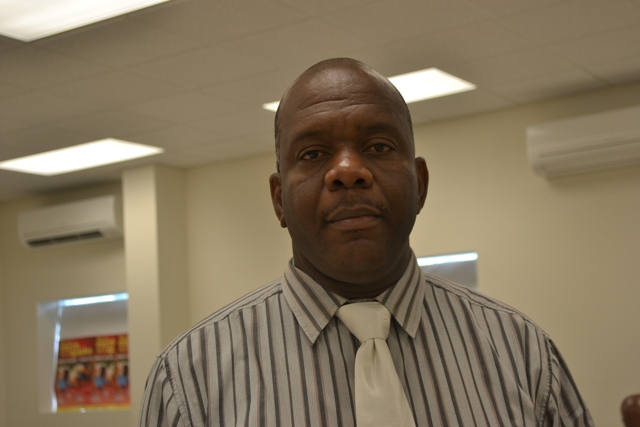 NIA CHARLESTOWN NEVIS (June 16, 2014) –Senior Police Officers (SPOs) in the Nevis Division of the Royal St. Christopher and Nevis Police Force (RSNPF) took part in a one-day training exercise at the Emergency Operations Centre at Long Point on June 12, 2014, designed to make the Division more effective.
The workshop was the third of its kind organised by the Police Strategic Group on Nevis which was formed in 2002 to combat an increase in criminal activity on Nevis. Head of the Group Sgt. Joel Caines in brief remarks explained the significance of the in-house training.
"The objective of the conference is basically to improve on our customer service, to improve our communications between departments and stations, to improve the relationship between officers and identify shortcomings in ourselves and our juniors…
"So one of the initiatives of the Strategic Group is to have a conference with the SPOs where we discuss certain matters and the ultimate objective is to give a better service to members of the public because we know that is our main responsibility – the prevention of crime. When we fail to prevent, then we have to detect but the ultimate responsibility of the Police is always the prevention of crime," he said.
Sgt. Caines who chaired the brief opening ceremony, added that it was common knowledge that policing today was no easy task but despite the challenges the officers faced, there was an overall decrease in crime on Nevis, however, there had been an increase in gun-related crimes which created a certain level of fear within the community.
Meantime, Assistant Commissioner of Police Robert Liburd who heads the Division welcomed the training exercise and spoke to its benefits for the officers on Nevis.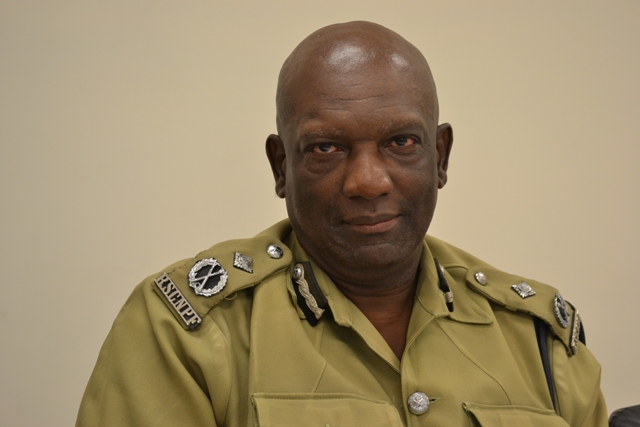 "It is very timely. This exercise is geared at really getting our subordinate officers on the same page, get them equipped with more information and we also want to look at some of the kinks and some of the problems that we are experiencing. So this exercise is very timely.
"Our SPOs are the main link between the higher echelon and the foot soldiers and it is very critical that that main link knows exactly what their role is and what they are supposed to be doing. If they were to fail doing this, then we would have a problem with the information not flowing up to the higher echelon, as well as information not going down to the foot soldiers. So for that middle rank, it is very critical that they are aware and we are all working together in order to help the public who are paying us," he explained.
Notwithstanding, the ACP stated that they were aware there were problems but was hopeful that the training would help to iron them out.
"We recognise that there are problems and that is why we are here…If you look at the agenda, we have presentations on leadership, customer service and communications. These are very key areas where a lot of problems exist and the public complains and since we are serving the public, it is important that we make sure that these areas are worked out well and the public gets better service.
"It makes no sense having identified those problems and do nothing to address it… We will do everything in order to ensure that we iron out these problems so that we could serve the public better. The public right now is complaining about the number of crimes that we are having in the community, especially those crimes that are gun-related. It sends terrible fear in the community and the public is very, very concerned and so we know that there are some problems in those areas," he said.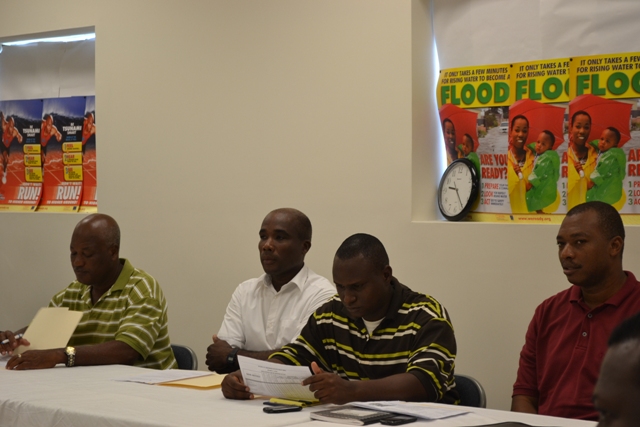 Liburd explained that although some of those gun-relates incidences had not yet been solved they were working to curb crime.
"We have some worrying crime trends and all of those things are really impacting on us but we are hoping that we will be able to come up with some solutions and to find some way of dealing with those matters.
"In the past weeks, months, we have stepped up our presence in the community, hoping to gather some community support and we have seen the fruit of that. We are hoping to continue in that trend but in doing all that, we are still hoping that our officers, especially our middle managers,are on the ball, they are singing the same tune and they are ready to tackle those areas that we are having problems, in order for us to be a better Division and serve the public much better than we have been doing. This is what this training is all about … and make the Nevis Division an envy within the region," he said.