Six individuals; one group receive Independence Day Award for contributions to Nevis' development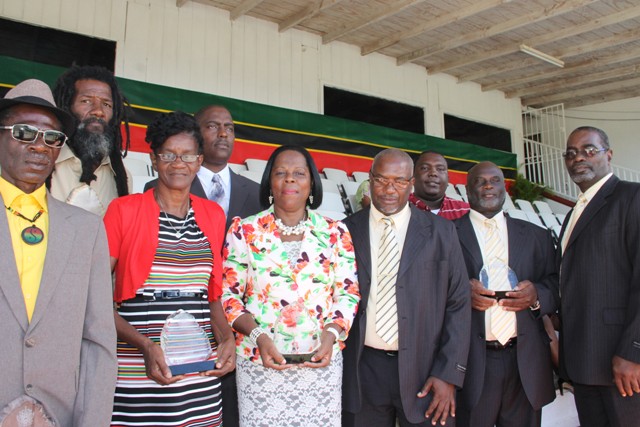 NIA CHARLESTOWN NEVIS (SEPTEMBER 20, 2016) — Six persons and one group were presented with Independence Day Awards in honour of their contribution to the development of Nevis in various fields of endeavour, at the 33rd Independence Day Ceremonial Parade and Awards Ceremony at the Elquemedo. T. Willett Park on September 19, 2016.
Deputy Governor General His Honour Mr. Eustace John presented engraved plaques to Merville Donavon Liburd for his contribution to Agriculture, Stedvin Clarke for his contribution to Business, Viana Stapleton for her contribution to Education, Aldris Pemberton-Dias for her contribution to Health, Errol "Jabal" Tyson for his contribution to Sports, Rawle "Ingy" Richards for his contribution to Transportation, and the Dore Brothers for their contribution to Music.
They join a group of persons who have been honoured at the annual celebrations since St. Kitts and Nevis gained independence from Britain in 1983.
Meantime, Premier of Nevis Hon. Vance Amory, in an address following the awards presentation congratulated the awardees for what he described as their remarkable contributions in the various aspects of national development and their impacts.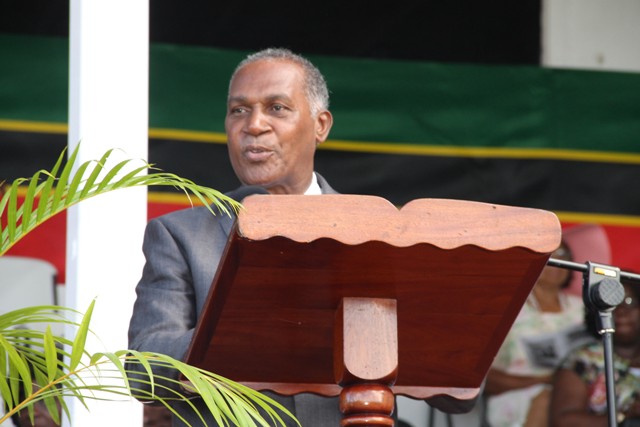 He also noted the importance of recognising those who contribute to the development of Nevis and urged others to do likewise for love of country.
"It is important that we recognise those who make contributions from time to time in whatever area they chose to make that contribution. I want to again congratulate all of the recipients of awards this morning and to say to those of us in this island of Nevis, citizens of the country of St. Kitts and Nevis that if the desire to do well exists in your heart and in your soul then you do it. Pursue that regardless of the government in control of the country at the time, regardless of your political persuasion. It is the country which must take precedence and must be a priority for all of us as is set out in our motto 'Country Above Self.'"