SKN Foreign Affairs Minister visits disaster prevention research institute and advanced technical college on Japan visit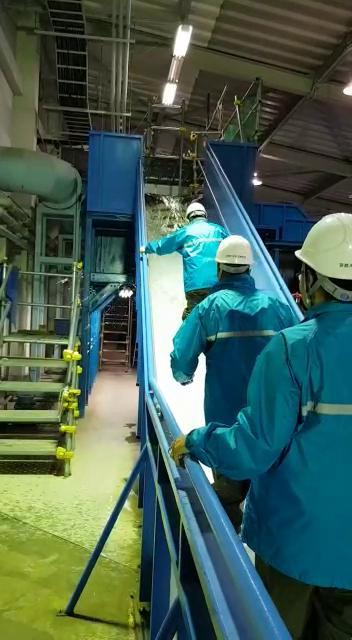 November 06, 2018 (Ministry of Foreign Affairs) — The St. Kitts and Nevis delegation to Japan led by Hon. Mark Brantley, Minister of Foreign Affairs and Aviation in St. Kitts and Nevis on November 05, 2018,  had the opportunity to visit the Kyoto University Disaster Prevention Research Institute (DPRI) and observed simulation exercises related to disaster risk reduction and management.
The DPRI which was established in 1951, is Japan's premiere research institution on disaster related themes such as earthquakes, tsunamis, hurricanes/typhoons and flooding at local and global scales.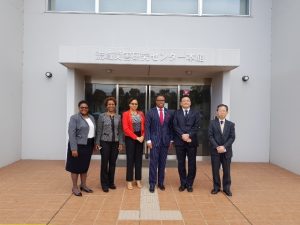 Minister Brantley, noted that climate change and the various natural disasters are a serious concern in the Caribbean region and the presentations and demonstrations were very informative in providing comprehensive hazard reduction strategies that will help both victims and governments.
The delegation later visited the Kyoto Prefectural Advanced Technical College where they observed vocational training in the areas of robotics, architecture, carpentry, computer programming and mechatronics.
During the briefing by the officials, the delegation was informed that the institution has been successfully preparing students for employment in the private sector for over 70 years and now offers training programmes for persons with disabilities.
Minister Brantley remarked that St. Kitts and Nevis has an interest in advancing vocational studies for young people, especially in the areas of science and technology, and commended the principal of the institute for the tremendous advances made by Japan in those areas.
Also present were Her Excellency Jasmine Huggins, Non-resident Ambassador of St. Kitts and Nevis to Japan; Foreign Service Officer Ms. Shanelle Simmonds; Professor Norio Maki; and Dr. Tetsuya Hiraishi, Professor Coastal Sedimentary Environment, Kyoto University.