SKN Foreign Minister Brantley engages Foreign Minister of Canada after Caribbean-Canada meeting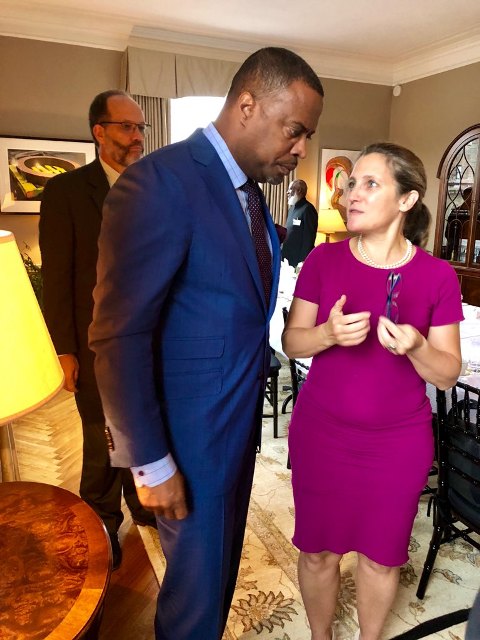 September 27, 2018 (Ministry of Foreign Affairs) – Hon. Mark Brantley, Foreign Minister of St. Kitts and Nevis, engaged Her Excellency Chrystia Freeland, Foreign Minister of Canada, after participating in a meeting between Foreign Ministers of the Caribbean and Canada.
Both Foreign Ministers briefly discussed the way forward for intensifying the strong diplomatic relationship between the two countries.
During the Caribbean-Canada meeting, the CARICOM Foreign Ministers thanked the Government of Canada for its continued support in the region and discussed ways in which the countries can further deepen cooperation on climate change, renewable energy, restrictions on travel to Canada and other areas.