SKN Foreign Minister Brantley engages with Foreign Affairs officials from United Arab Emirates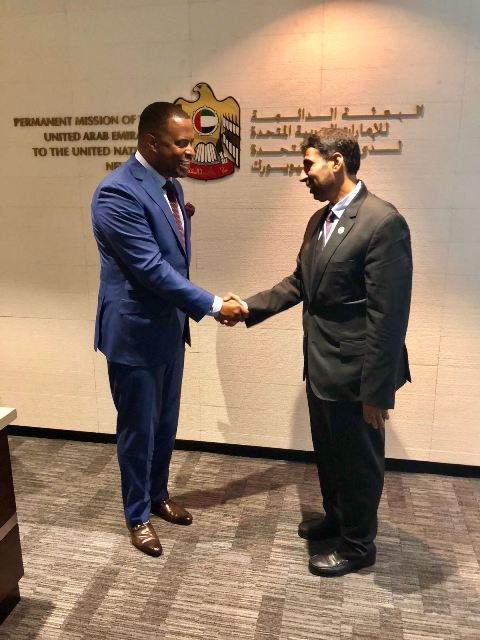 September 27, 2018 (Ministry of Foreign Affairs) – Hon. Mark Brantley, St. Kitts and Nevis Foreign Minister engaged His Excellency Sultan Al Shamsi, Assistant Minister of Foreign Affairs and International Cooperation for International Development Affairs in the  United Arab Emirates (UAE), on the substantive projects that are the outcome of the UAE-Caribbean development fund and its Technical Cooperation Framework.
These projects focus on developing renewable energy resources and harnessing the benefits of solar energy in particular.
Given our consular presence in Dubai, UAE, the Minister also announced that the cabinet of St. Kitts and Nevis has decided to expand its diplomatic representation by upgrading the St. Kitts and Nevis Consulate to an Embassy in the UAE.
On a regional front, Minister Brantley congratulated the Government of the UAE on its strong cooperation with and continued support of the Caribbean Community (CARICOM).