SKN Foreign Minister Brantley thanks USA State Department officials for visa interview waiver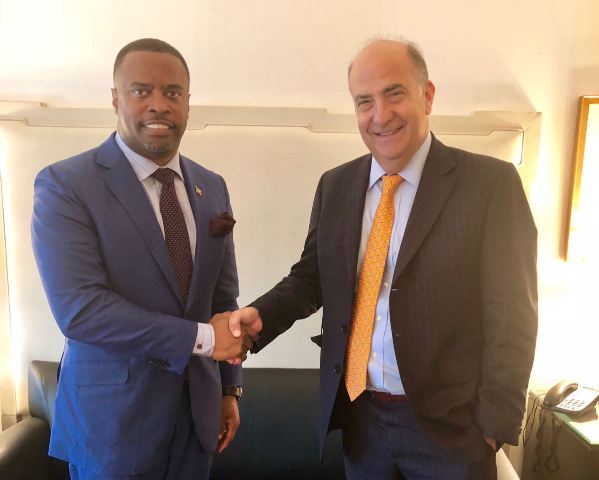 September 27, 2018 (Ministry of Foreign Affairs) – In a bilateral engagement with the US Principal Deputy Assistant Secretary of State, Ambassador Kenneth Merton, Hon. Mark Brantley, Foreign Minister of St. Kitts and Nevis thanked the US Government for the visa interview waiver, a policy change that has a significant impact in St. Kitts and Nevis.
Minister Brantley informed that the waiver will lift a heavy burden off nationals of the Federation who are traditionally required to expend thousands of dollars on travel, accommodation and related costs to access the US tourist visa.
Throughout the robust conversation, the delegations discussed important matters of mutual interest to both countries.
Minister Brantley reminded the US Representative of the long umbilical cord connecting the two countries, stretching back over two centuries to Nevisian born Alexander Hamilton. He was one of the founding fathers of the USA.
Mr. Brantley, pledged St. Kitts and Nevis continued commitment to strengthening and deepening the long and cherished relationship between the two countries.