SKN leading in tsunami preparedness in English speaking Caribbean, UWI Seismic Research Centre official says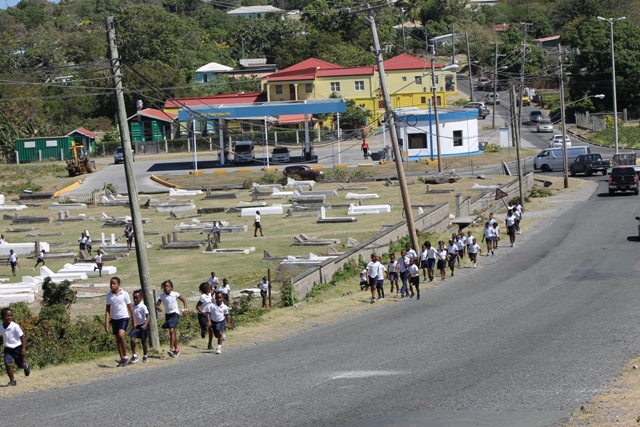 NIA CHARLESTOWN NEVIS (October 16, 2018) — Mrs. Stacey Edwards, Education and Outreach Manager at the University of the West Indies (UWI) Seismic Research Centre, says St. Kitts and Nevis has taken an important step and is ahead of other English-speaking Caribbean islands in tsunami awareness and preparedness.
The UWI official was one of a three–member delegation from the centre visiting St. Kitts and Nevis during the recent observance of International Day of Disaster Risk Reduction at the invitation of the National Emergency Management Agency (NEMA).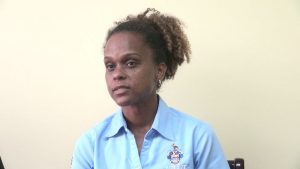 "We do commend NEMA and the Nevis Disaster Management Department (NDMD) for being tsunami ready. It's a very important step that I think the Federation has taken, that most of the other English-speaking Caribbean islands have not yet taken. So I think it's fantastic," she said.
Mrs Edwards stated that the islands had been certified tsunami ready two years ago and part of their visit would help in the recertification process.
She pointed to tsunami awareness and preparedness tools including maps produced for both islands indicating the areas that would be inundated in the event of a tsunami, signs erected indicating tsunami hazards zones and the routes to safe zones as important tools, and urged other islands to follow the example set by St. Kitts and Nevis.
The UWI Seismic Research Centre Education and Outreach Manager believes that these kinds of tools also help to reduce stress and some of the fear associated with their occurrence where the tourism industry is concerned.
"Oftentimes, islands that are dependent on tourism are a little reluctant to have tsunami hazard zones and tsunami evacuation signs because they think, maybe the tourist might be discouraged, but in fact there are studies to show that it is reverse.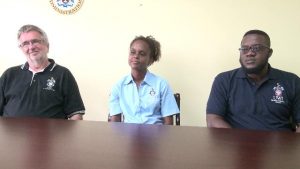 "The visitors actually feel comforted by the fact that the government is taking measures to safety and there is a system in place to protect people if something were to occur. So having those signs, having those systems, ongoing education, all of that can help to reduce some of the fear because you have this comfort something is being done, 'I know what to do,'" she said.
All the measures already in place must be augmented with practising regular drills so if a tsunami does occur there is less panic and persons would instinctively transition to autopilot because they have been trained and educated in the matter.
The UWI Seismic Research Centre monitors earthquakes and volcanoes for the English-speaking Caribbean islands and also monitors the Montserrat Volcano Observatory.
Its mission is to monitor and study earthquakes, volcanoes and tsunamis in the Eastern Caribbean and provide advice and information for emergency response, public safety and loss mitigation.
The research centre maintains a volcanic surveillance and warning system in its contributing territories, conducts research on the distribution and frequency of earthquakes in the Eastern Caribbean and provides advice on earthquake and volcano related issues to governments of Trinidad and Tobago, Barbados, Grenada, St. Vincent and the Grenadines, St. Lucia, Dominica, St. Kitts and Nevis, Antigua and Barbuda and Montserrat.
Ms. Edwards was accompanied by Mr. Roderick Stewart, Director at the Montserrat Observatory and Mr. Clevon Ash Contact Officer 1.