St. James Centenarian brings in 1OO years in style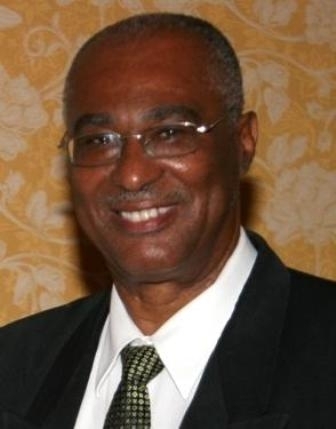 Charlestown, Nevis– (Wednesday, October 19th, 2011) Congratulations were bestowed on Nevis' newest 100-year-old Miss Silvia Ward of St. James Parish by the Premier of Nevis, Hon. Joseph Parry, as she celebrated her birthday with a church service and festive reception on Saturday.
The Premier also presented Ms. Ward with a food hamper and made brief remarks.
"You have lived a long life, you have lived a fruitful life," the Premier stated. "We want to thank you for the way you raised your children because they have made productive contributions to society."
Her children, grandchildren, nephews and nieces and well wishers all came out to show their love on the special occasion. In response to the show of support, Reverend Dennis Baptiste celebrant of the Mass commented in his homily on the Birthday Girl's dedicated family and friends.
Attorney General, Hon. Patrice Nisbett was also in attendance and delivered a short address congratulating her on her achievement of reaching 100 years.
Similar greetings came from her son Mr. Melford Ward, who said he was blessed to have such a caring mother.
He added that the contributions of Ms. Ward and other seniors must not be overlooked as they played a pivotal role in the development of the country.
After the mass, family, friends and well wishers attended a reception in Ms. Ward's honour where she received flowers, and gifts. Many photographs were taken of her to mark the momentous occasion.