St. James' Parish and Villa Grounds Children's Party were both grand successes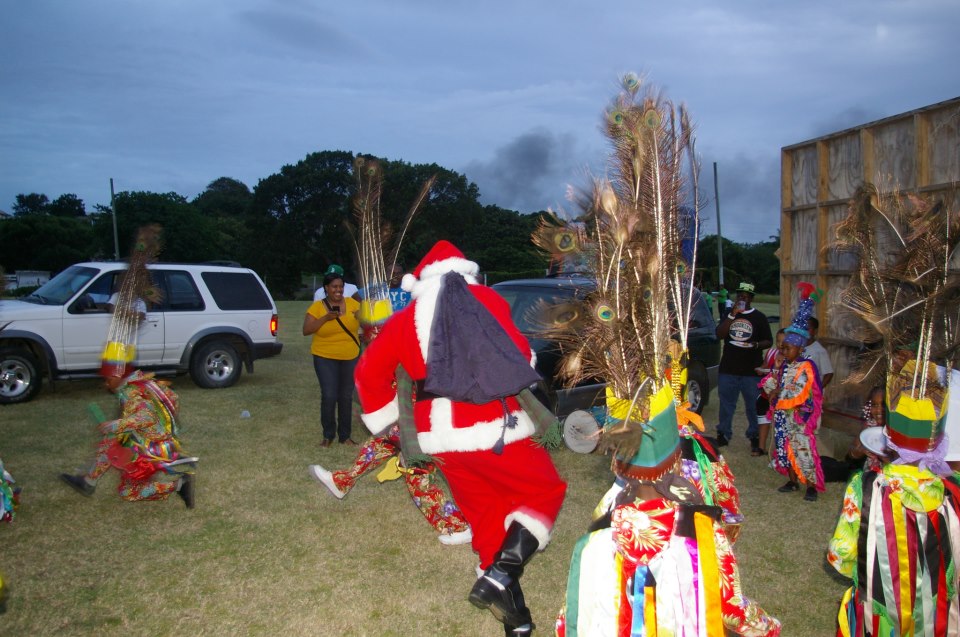 Charlestown, Nevis (Monday, December 24th, 2012)–
Santa Claus, in the person of Minister of Agriculture, the Hon. Robelto Hector was among the highlights at Sunday's (Dec. 23) joint party for children of the St. Paul's, St. John's, St. George's and St. Thomas' constituencies.
The gala affair was held at the Villa Grounds, Charlestown, started at 4pm and went till after 7pm.
It was a delight to see the kids gleefully receiving their gifts from a fully-clad Santa, and smiling for pictures while on burly Santa's lap.
The Christmas party which was graced by Former Minister of Health, Mr. Hensley Daniel and the candidate for St. George's Nurse Patsy Hanley, attracted over 150 children all of whom received Christmas gifts, and enjoyed party favors, food, drinks, popcorn and a bouncy castle. The also enjoyed performances, by that most Nevisian of folklore troupes, the masquerades.
Organizers, Mr. Halstead 'Sooty' Byron and Mr. Hensley Daniel both said, it was a lot of work, but it was well worth seeing children and parents happy.
On Saturday (Dec. 22), Attorney General of St. Kitts- Nevis, the Hon. Patrice Nisbett also staged a very successful party for all the children in the northern parish of St. James at the Franklin E. Browne Community Center.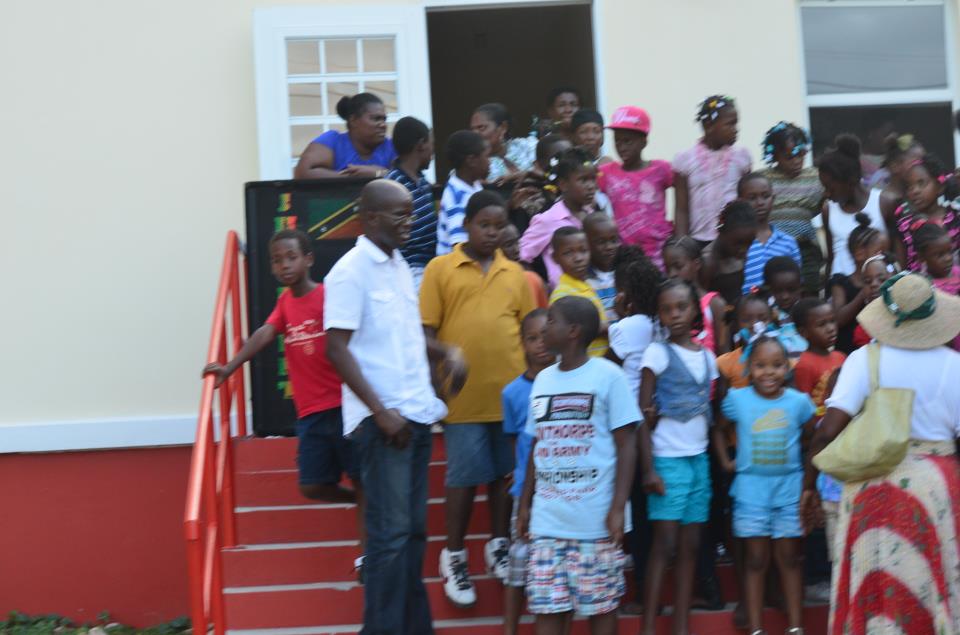 "I love spending time with the children, and seeing them happy when they receive their gifts, " said Hon. Nisbett.
The over seventy (70) children of St. James' parish were delighted with the Cotton Candy machine, the abundance of food and getting gifts from Santa Claus.
"I must thank Ms. Jacqueline France, and all who assisted her for a wonderful children's party. I believe the group did a fantastic job, and I say kudos to them all," said a very pleased Nisbett.