St. James Resident Now Attorney General Credits Minister Daniel's Community Development Initiatives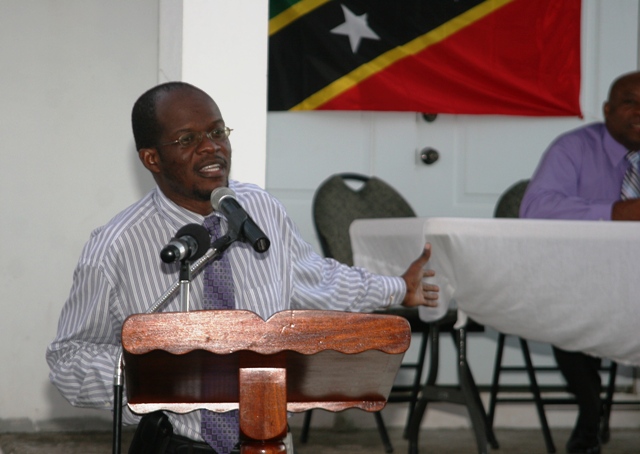 Attorney General and Minister of Justice and Legal Affairs the Honourable Patrice Nisbett
NIA-CHARLESTOWN, NEVIS (December 16TH 2010) — St. Kitts and Nevis' Attorney General and Minister of Justice and Legal Affairs the Honourable Patrice Nisbett has again commended the Nevis Reformation Party [NRP]-led Nevis Island Administration [NIA] for its community development initiatives.
Minister Nisbett was a guest at the Dec. 1 and Dec. 2 ground breaking and launching ceremonies of the Camps and Fountain Community Centres where he publicly commended the NIA's Minister of Community Development, the Honourable Hensley Daniel.
Minister Nisbett, in his remarks, credited Minister Daniel's ability to "design programmes for the people of Nevis" to his years of "considerable experience in community work and community development."
"He understands what is required in order to deliver a state-of-the-art community centre to the people," Minister Nisbett said and later compared the NRP-led NIA's vision for the community centres on Nevis to that of the former NIA.
"My general and personal view is that each time attempts were made [it] was because an election was eminent and people wanted to say that they were doing something for the people of this particular community and so as a result of that, much thought was not put into the centre. What you have resulted is a colossus waste of money and a waste of time," he highlighted.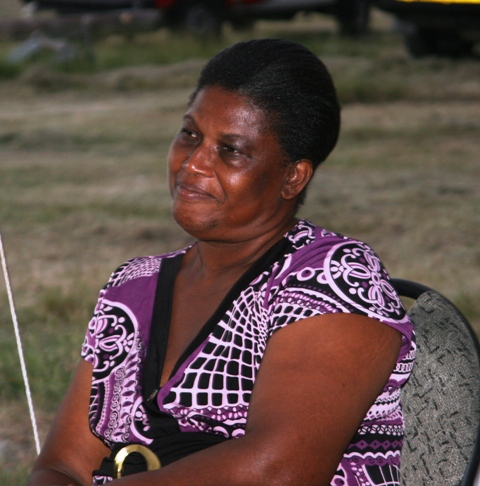 Fountain resident Mrs. Icilma Daniel
Like the other government officials who spoke before him, Minister Nisbett expressed the view that community centres should be more than "just buildings."
He added that it was through the NIA that a "clear strategy" was made to develop the island's community centres.
"It is clear that we believe in people development, and by extension, once people are developed our communities become more developed," Minister Nisbett said.
The "investment in a community centre" for the villages of Fountain and Mount Lily coupled with Minister Daniel's decision to "equip the centres with developmental programmes," Mr. Nisbett underpinned, "is a clear demonstration of the government's commitment toward ensuring that preventative measures are put in place to avoid overwhelming cases of criminal activity."
In highlighting the benefits that the community centre will bring to the villagers, Minister Nisbett applauded the "community-spirited" efforts of Fountain resident Mrs. Icilma Daniel.
"Fountain, over the years, has created and nurtured a cadre of community workers. We must pay tribute and homage to people like Mrs. Daniel for they have done community work without a home," Mr. Nisbett said as he recognised her presence.
Minister Nisbett, who is also a resident of St. James' Parish where the centre is located, also sent an emotional appeal to the villagers to "take care" of the facility.