Surrey Paving provides contact info for Nevisians seeking employment on road project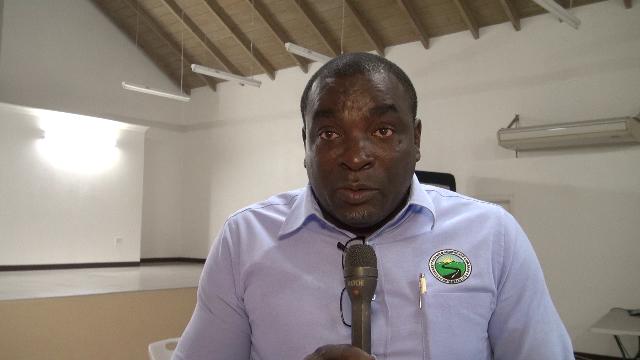 CHARLESTOWN NEVIS (June 05, 2019) — Nevisians seeking employment on Phase 1 of the Island Main Road Rehabilitation and Safety Improvement Project from Cotton Ground to Cliff Dwellers can apply to contractors Surrey Paving & Aggregate Co. Caribbean Ltd.
Mr. Desmond Lewis, Deputy Director of Surrey Paving and the Country Manager responsible for St. Kitts and the Eastern Caribbean, told the Department of Information on June 05, 2019, that although the site for a physical office on Nevis has not yet been finalised, persons could begin applying for the project which is slated to commence shortly.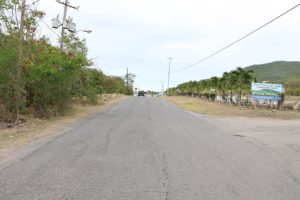 "Persons interested in employment can call our office in St. Kitts at tel. 465-8190 or they can contact Mr. Mark Rhomes, our Quantity Surveyor, at tel. 662-6060, and he will guide them accordingly," he said.
Mr. Lewis, who led a delegation from Surrey Paving & Aggregate Co. Caribbean Ltd. at a town hall meeting hosted by the Ministry of Communication and Works at the Cotton Ground Community Centre on May 30, 2019, underscored the company's intention to employ as many local persons as possible. The project is estimated to be completed in three months.
"The general skillset that has to do with construction whether it be engineers, whether it be supervisors, whether it be construction, heavy equipment operators, whether it be labourers, whether it be masons we are looking for all the skillset that is possible to ensure that we can use as much local as possible," he said.
The company's country manager in St. Kitts and Nevis also used the opportunity to thank the Nevis Island Administration, Hon. Spencer Brand, Minister of Communication and Works, and his Permanent Secretary Dr. Ernie Stapleton; and the people of Nevis.
Mr. Lewis stated that the opportunity for his company to return to work in Nevis was overdue and expressed satisfaction with the NIA's decision to contract them for another road construction project.
He said he is certain the people of Nevis would be pleased with the company's presence on the island.
The first of some projects the company was contracted to do by the NIA on Nevis was to design and construct Phase 3 of the Island Main Road in 2005.