Top Officer at the RSCNPF Nevis Division endorses Constables' Conference 2019, expects positive results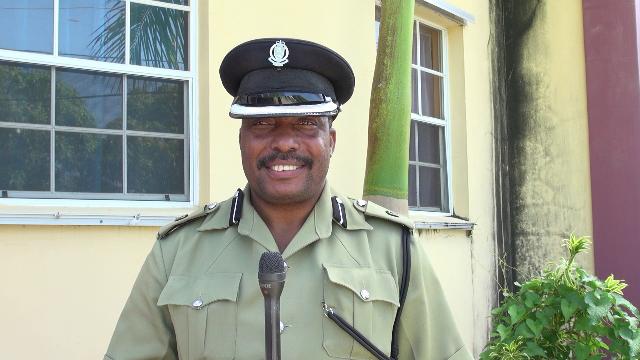 NIA CHARLESTOWN NEVIS (June 06, 2019) — Superintendent Lyndon David, Divisional Commander of Division C of the Royal St. Christopher and Nevis Police Force endorsed the Constable's Conference 2019 for officers stationed on Nevis, which he expects will yield positive results among the organisation's ranks and by extension the community.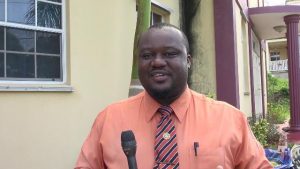 The senior police officer told the Department of Information that the event hosted by the Royal St. Christopher and Nevis Police Force Strategic Planning Group, Nevis Division, at the Jessups Community Centre on June 06, 2019, addresses both internal and external matters which affect the officers, and it also supports the organisation's wider plan for greater community engagement.
"I think it's a very good initiative because we have seen we had some adjustments to make, and out of this I see where we can have many issues that we are now seeing presented before us being addressed, for example communications. We need to communicate better not only within ourselves but with the community, and with that good communication would bring about good relations with the community.
"Also, we are looking at how do we address certain matters? How would we be more responsive to reports? How would we be more sensitive to the victim? and all these things I know will be improved. Yes we will have a little flaw here but we will see that reduced drastically," he said.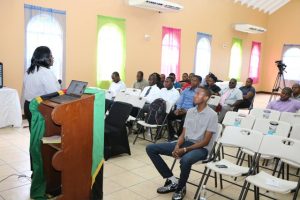 Superintendent David noted that the group's theme for 2019 is "Police and Community Taking Back our Society" and with the general perspective of the Police Force, they are pursuing the philosophy of Community Policing to engender greater engagement in the community.
"We do expect that relations will improve. Attitudes towards members of the public will improve. We will see reports be taken even more seriously, and guess what? as I spoke with my presentation earlier, I spoke about traffic matters. That is a concern for us, and I would like to see officers being more vigilant and aggressive in terms of engaging persons with dark tints, and also in terms of parking on "yellow lines" – the crossing.
"For me, on the crossing you must be ticketed. We don't want anyone to get struck, injured and killed as a result of someone parking on a pedestrian crossing.  So we will take that very seriously. So I expect we will see drastic improvement with police and community, police and police, and therefore we will see things going much better," he said.
The seminar which was organised by Corporal Cleon Michael, Chairman of the Police Force Strategic Planning Group on Nevis and his team, addressed a number of specific issues. Mrs. Tresia Daniel spoke on "Customer Service"; Mr. Steve Tyson spoke on "The Effects of Crime on the Economy, and How the Police Fits In"; Mr. Pearlievan Wilkin spoke on "Communication"; and Dr. Cardel Rawlins spoke on "General Health".