Teaching should not be taken lightly, says Nevis Education official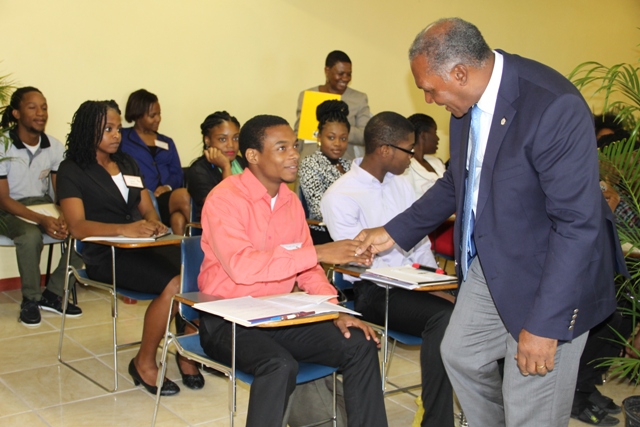 NIA CHARLESTOWN NEVIS (June 22, 2016) — Teaching is the gateway to all other professions and should not be taken lightly.
That view was expressed by Principal Education Officer (PEO) Palsy Wilkin while addressing 40 participants at the opening ceremony for the Department of Education's 2016 Prospective Teachers' Course. It was held at the department's conference room at Pinney's on June 20, 2016.
"There are no doctors, lawyers, electricians, teachers without teachers. Teaching, therefore, is a very serious job, one which should not be taken lightly.
"It lays the foundation for good citizenship and full participation in community life. It moulds the skills of our future work force. It shapes our nation's future," she said.
However, she hastened to add that schools and teachers are facing new pressures because of social changes and more diverse students in the classrooms.
She said teachers are now dealing with issues of race, culture, linguistics, learning disabilities, physical impairments, social and emotional problems and limited English proficiency in regular education classrooms.
Wilkin stated that conditions in society and changing family structures in which children are growing up are impacting the classrooms, hence the need for more committed persons in the profession.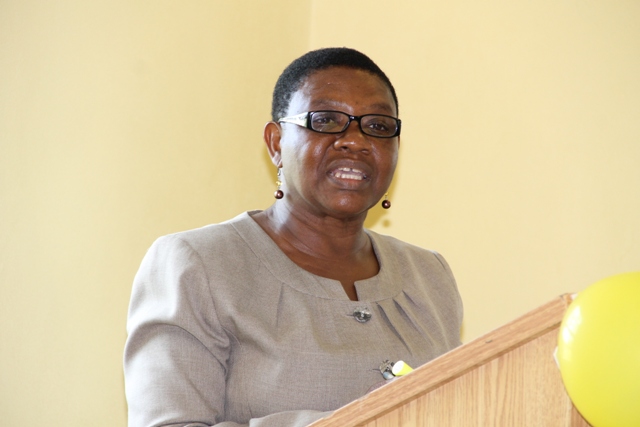 She said a new type of student has emerged and the teachers are seeing children in crisis because of violence, drug and alcohol abuse and other threats in their homes and community.
Therefore, teachers are faced with a greater responsibility to help children reach for higher standards, acquire problem-solving skills and instill in them core values of responsibility, hard work and respect.
The teaching profession today, Wilkin says, requires from teachers more urgent attention in preparing and supporting the career-long development of teachers' knowledge and skills.
However, she made clear that the Ministry of Education and the Department of Education are in the process of completing the National Education Policy Review and Strategic Plan which deals with teacher quality.
She says the document also lays out the plan for improving the teaching profession and continuing professional development for teachers in St. Kitts and Nevis.
In the interim, Wilkin noted that the system of teacher development being used an in-service format. The process, she explained, to the prospective teachers begins with their applications followed by two weeks of training including an overview of teaching which gives the participants an insight into teaching.
At the end of the training, there is a selection process which takes into consideration the participant's attitude, eagerness to learn, punctuality and regularity, commitment, fellowship and interaction. Each participant is also interviewed.
Once selected they are attached to schools and placed in a classroom under the direct supervision of senior experienced teachers, where on-the-job training begins.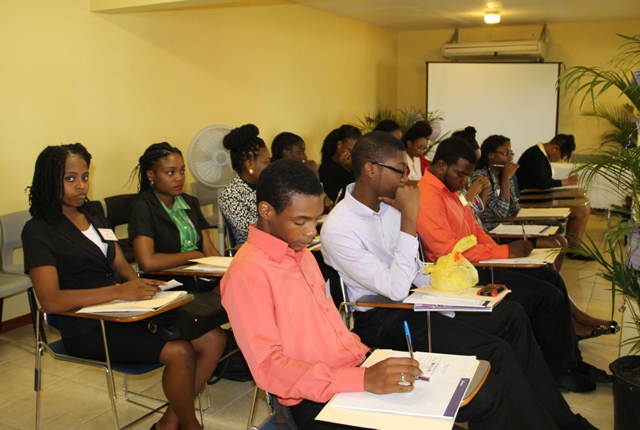 The budding teacher is also exposed to professional development training activities managed and organised by the school and is required to undergo weekly training sessions at the Department of Education and attend grade level and subject training workshops related to the curriculum.
They are later required to undergo formal training in Teacher Training studies at the Clarence Fitzroy Bryant College (CFBC) in St. Kitts before they are fully integrated in the education system.
Other remarks came from Premier of Nevis and Minister of Education Hon. Vance Amory, who also declared the workshop open, and Course Coordinator Adina Taylor.