Technical and vocational education; training important to national development, says Nevis Education Official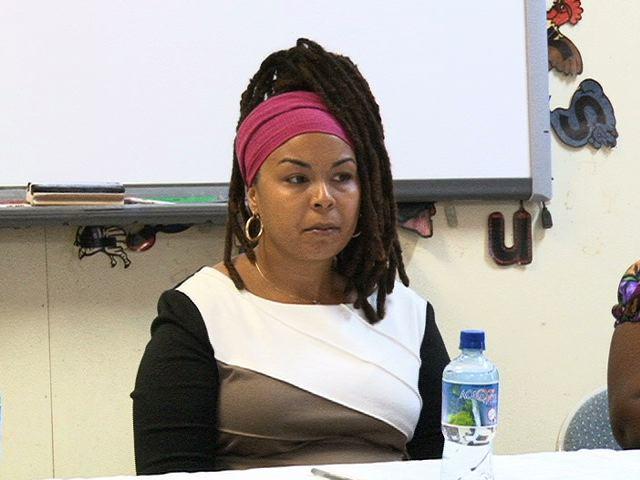 NIA CHARLESTOWN NEVIS (December 20, 2012) — Education Planner in the Department of Education on Nevis Dr. Neva Pemberton, believes that the importance of sound technical and vocational education and training in national development interests and labour market demand locally, regionally and globally should not be undervalued. She made the remark at the opening ceremony of the first Technical and Vocational Education Training workshop on Nevis at Marion Heights on December 17, 2012.

According to Dr. Pemberton, who declared the workshop opened on behalf of Permanent Secretary in the Ministry of Education and Library Services Mrs. Lornette Queeley-Connor, those were the reasons why the Ministry of Education had given priority to the development of Technical and Vocational Education Training (TVET) in St. Kitts and Nevis.
She commended those involved in the training workshop and spoke to their commitment.
"In recognising the centrality of professional development and skills training for TVET educators to moving the TVET agenda forward, I wish to commend both the St. Kitts and Nevis Council and the Nevis Division of the Council for organising this workshop.
"Participants your presence demonstrates your commitment to strengthening TVET provision and from the workshop's agenda, everyone should leave not only with a better understanding of the trajectory of TVET in Caricom (Caribbean Community) countries but also, with sharper skills in utilising technology for TVET delivery both inside and outside of the classroom," she said.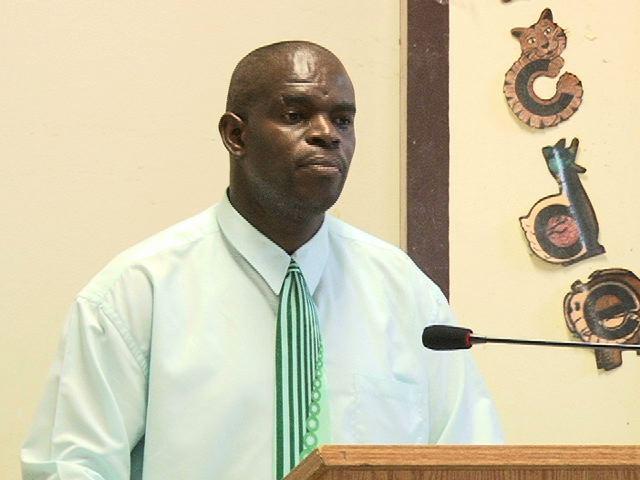 Meantime, Coordinator of the Nevis Division of the St. Kitts/Nevis Technical and Vocational Education and Training Council Mr. Orette Smith in opening remarks, spoke to the workshop's importance to educators in an age of rapid changing technology.
"Technology is evolving and our children are interfacing with technology… Therefore, we as educators have to keep abreast or else we will become extinct.
"Most of our children today are addicted or attached to technology, so why not integrate it into the classroom or even education, thus using it as a metrology in reaching our children," he said.
Mr. Smith explained, that the workshop would provide the knowledge and skills required to manipulate technology in education and the classroom and to sensitise educators as to what was occurring in TVET within the Caribbean Community (Caricom). He further urged participants to glean as much knowledge a possible.
"The presenter will present to you the following topics: 'Integrating technology in education and the classroom', 'Use of multimedia in training and TVET within Caricom'.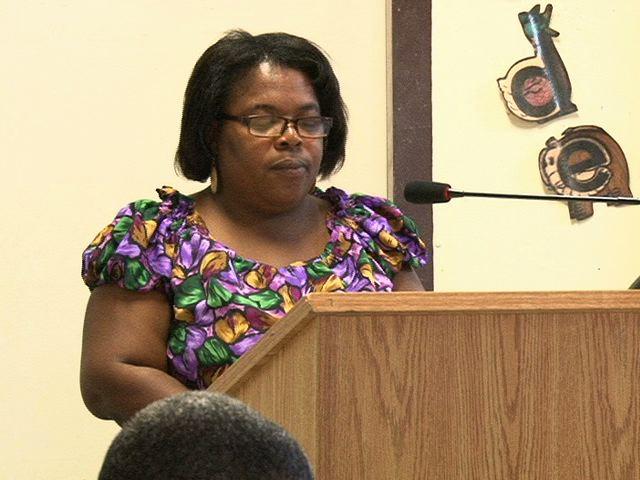 "Please observe as much as you can because you will be required to share the acquired knowledge and skills with your colleagues at your schools or within the entity that you work," he said.
Acting Chairman of the Nevis Division Ms. Mavis Parris, in remarks reiterated that there was a shift toward the technological age and senior teachers were forced to embrace the change in an effort interact with the techno savvy generation of students.
"We have to change to interact with the digital natives. We have to change the way we communicate, we must get our message across. Persons want to feel that they are communicated too and listened too…If we do not meet the needs of this generation, our organisation, our business of education will fail.
"Our students are embracing technology; our government is also doing so. As educators, we must grasp the skills needed to reach the techno savvy students of today. In fact, we must become technocrats and be proud to be technocrats," she said.
The workshop was facilitated by Principal TVET Officer in St. Kitts Mr. Fitzroy Jeffers. He was accompanied by SKN TVET member Mr. Glen Amory and was attended by a number of teachers, secretaries and principals.