Ten Contestants to Participate in Tonight's Talented Youth Pageant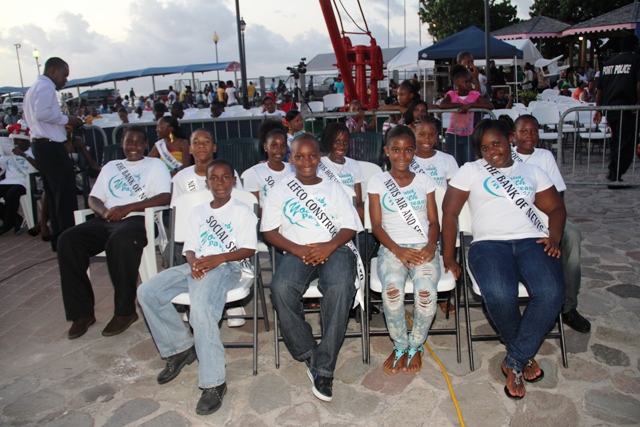 Talented Youth Pageant contestants at the launch of Culturama 2011
NIA-CHARLESTOWN, NEVIS (July 28TH, 2011) — The reigning Talented Youth king and queen, Master Cheslin Maloney and Miss Zarina Alcendor, will each take their final walk, this evening, at the annual Talented Youth Pageant.
The competition, which would be held under the theme "Our Youth, Our Country," is scheduled to commence at 7pm at the Cultural Complex in Charlestown and is expected to be well attended and keenly contested.
The contestants, who were officially introduced to the public on July 19 at the annual Premier's Cocktail, are the Ivor Walters Primary School's Deonje Woodley and Terrencia Nisbett, Zevon Marsham and Sencia Williams of the Violet O. Jeffers Nicholls Primary School, the Charlestown Primary School's Akeema Taylor and Eliesel Ramires, Anastasia Cush and Shevon Jeffers Jr. of the St. Thomas' Primary School and Calesia Caines and Leshon Freeman of the Joycelyn Liburd Primary School.
Although five schools would be represented, the contestants would perform individually in four appearances: the fanfare which would not be judged; our youth, our country which is a promotional speech; the performing talent and the evening wear and interview.
The Talented Youth Pageant Sub-committee is being c
haired by former Ms Culture Queen, Mrs. Shirley Wilkes.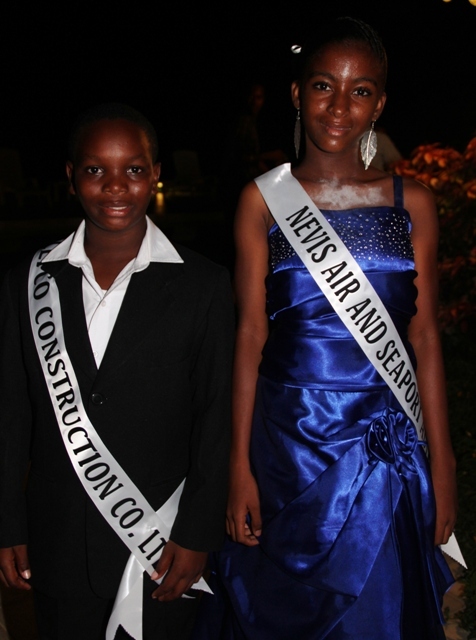 Deonje Woodley and Terrencia Nisbett of the Ivor Walters Primary School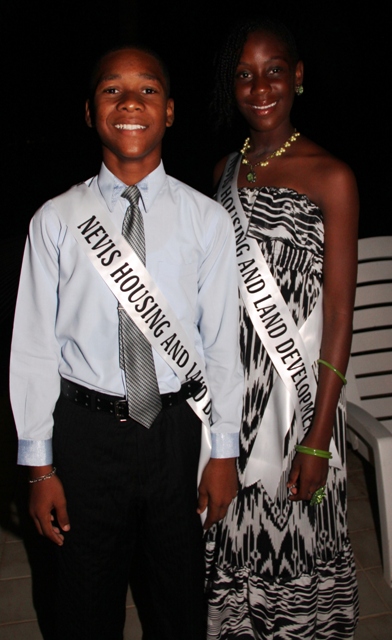 Eliesel Ramires and Akeema Taylor of the Charlestown Primary School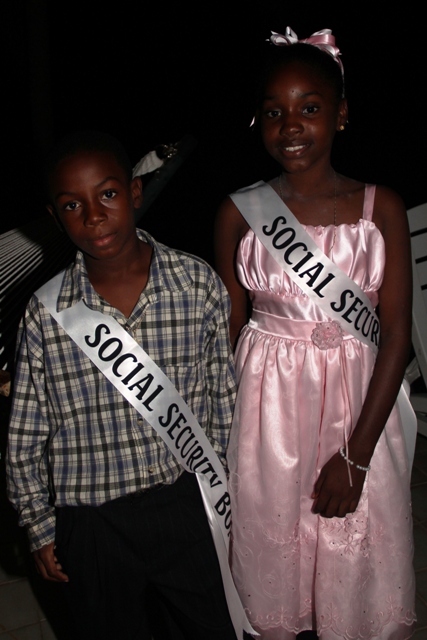 Zevon Marsham and Sencia Williams of the Violet O. Jeffers Nicholls Primary School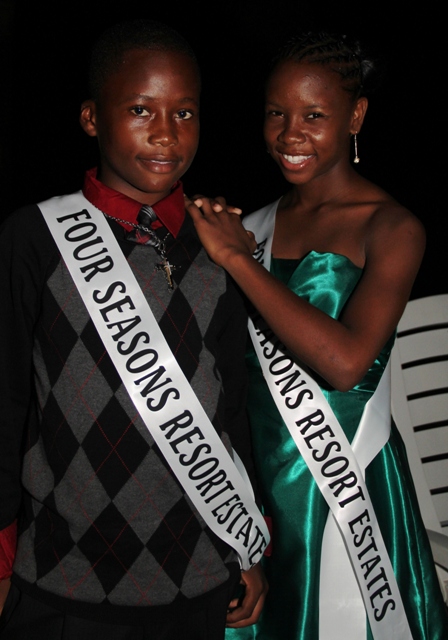 Anastasia Cush and Shevon Jeffers Jr. of the St. Thomas' Primary School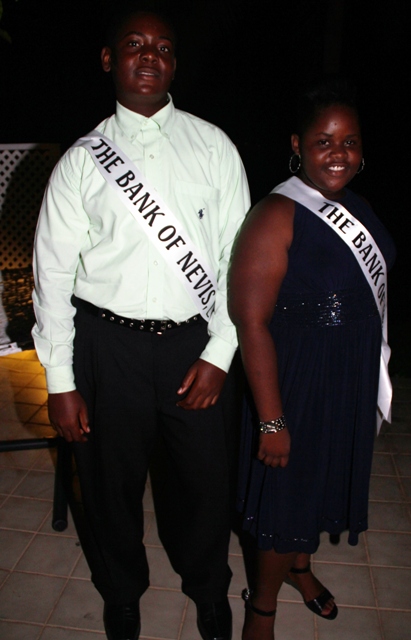 Calesia Caines and Leshon Freeman of the Joycelyn Liburd Primary School