The 2012 Nevis Culturama Committee presents Ms. Culture Queen Pageant contestant number two, Miss Carib Brewery St. Kitts-Nevis Limited Mikahlia Lawrence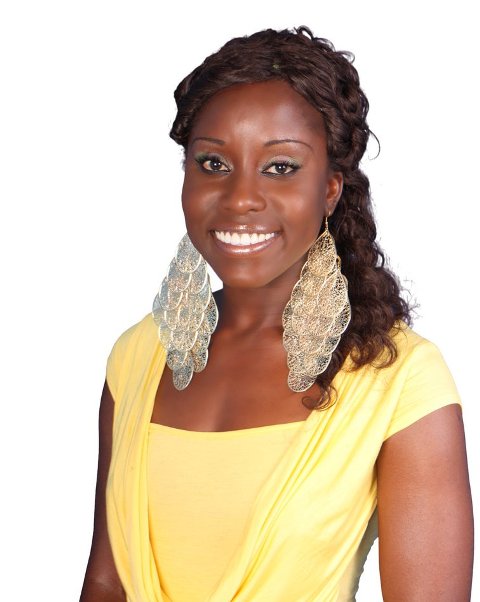 Born under the sign of Virgo; charismatic, ambitious, goal oriented, determined and convivial, are just some of the attributes that one can use when describing 24 year old Mikahlia Lawrence .
Hailing from the charming village of Brick-Kiln, Miss Carib Brewery St. Kitts-Nevis Limited Mikahlia Lawrence is no stranger to the limelight.
Mikahlia took an interest in pageantry at an early age; specifically at age 15 as a 4a1 student when she entered the Miss Charlestown Secondary School [CSS] House Pageant. She believes that pageants can and should be used as stepping stones to greater opportunities. Pageantry has helped her hone her public speaking skills and increase her level of self confidence.
While presently employed as an Administrative Assistant within the Nevis Island Administration, Mikahlia aspires to follow a career path of corporate law; a career where her oratory skills and confidence will be an asset.
This young lady is governed by the simple but inspiring adage "If we truly love ourselves, everything in our life works". Mikahlia believes that having high self esteem and unwavering confidence are two qualities that should be possessed by every young woman in order to be successful in life. She also implores us to remain cognizant of the fact that every finish line is simply the beginning of a new race, and so, we should never stop striving to achieve greatness.
Mikahlia adheres to the view that with God all things are attainable and thus, through him no goal is out of reach. So, with this in mind she intends to participate in this year's Miss Culture Queen Pageant as her unique contribution to the largely celebrated festival, Culturama.
You are invited to the Nevis Cultural Complex on Sunday 5th August 2012 to see Ms. Culture Queen Pageant contestant two, Miss Carib Brewery St. Kitts-Nevis Limited Mikahlia Lawrence.