The NRP-led Administration remains committed to ensure that Nevis reaches great heights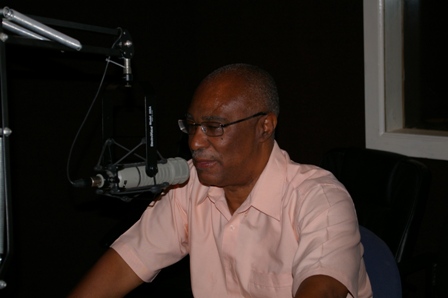 Charlestown,Nevis–(Tuesday, January 10, 2012) Nevis Premier, the Hon. Joseph Parry says the renewed mandate given by the Nevis electorate to his Nevis Reformation Party (NRP) for a second consecutive term in office six months ago, is a signal of the importance of the hard work and commitment of his Administration to ensure that the island of Nevis continues to stand tall among its Caribbean neighbours.
"It is important that the NRP led administration assist with the abundance of programs and projects that are needed to have a productive way forward for the island," said Premier Parry, in an interview with the Department of Information Monday afternoon.
Reflecting on the NRP's mantra in the July 11 local elections, "Performance Matters", the Premier said that voters ensured that the party received the opportunity to continue putting their words into action.
"The NRP-led Administration has improved the island's roads, water system, education programs, affordable housing, senior citizens programs, youth skills programs, health care and social programs while being completely transparent in government," said the Hon. Joseph Parry.

The Premier said it is his intention to continue serving the people well, and having continuing dialogue and transparency with his In Touch with the Premier radio program every Tuesday and his One –on-One meetings every Wednesday.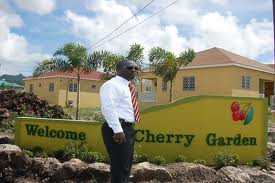 He also noted that he was pleased with his Press Secretary's policy of notifying the people of Nevis on when he would leave the island, the reason he is going abroad and reporting on what took place overseas as soon as the Premier returned to Nevis.
Premier Parry noted the much focused approach on social development and crime-fighting on Nevis.
"I, along with my administration have focused sharply on programs for young people including training in plumbing, masonry, auto-mechanics and mentoring. We have also worked hard to install closed-circuit cameras, and have updated police stations and police barracks," said the Premier.
He praised the support of the St. Kitts-Nevis Police Force and the Social Affairs Department for all their hard work.
"To make Nevis stand tall among other islands in the Caribbean is the Administration's goal, and with our performance, a strategic plan and sheer determination, Nevis is on the right track to achieve that result," concluded the Premier.