Traditional culinary delights hits high note with visitors to Nevisian Heritage Village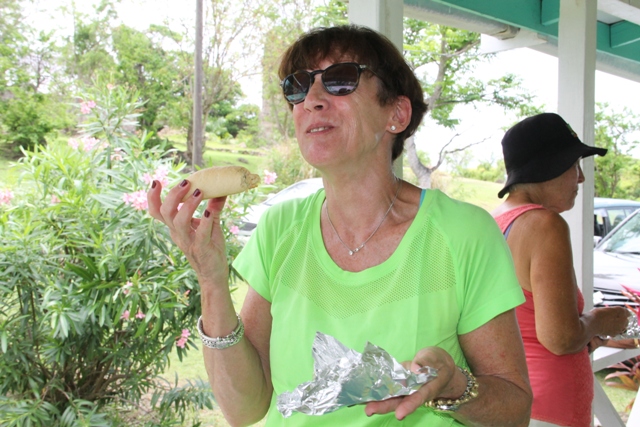 NIA CHARLESTOWN NEVIS (MAY 16, 2017) — The traditional culinary delights offered during an Open Day at the Nevisian Heritage Village at Fothergills on May 11, 2017, hit a high note with visitors as they toured the village and savoured the taste of hot bread and butter, coconut tarts and sweet potato pudding baked in a box oven.
The event is part of the Ministry of Tourism's Exposition Nevis with the theme "All things Tourism", is a month of activities geared towards exposing the local population to the island's tourism product. The Open Day brought together the island's tourism and heritage, for an interactive experience for seniors, students and visitors alike.
Mary Kay, a four-time visitor from the United States of America described the coconut tart as different and yummy.
"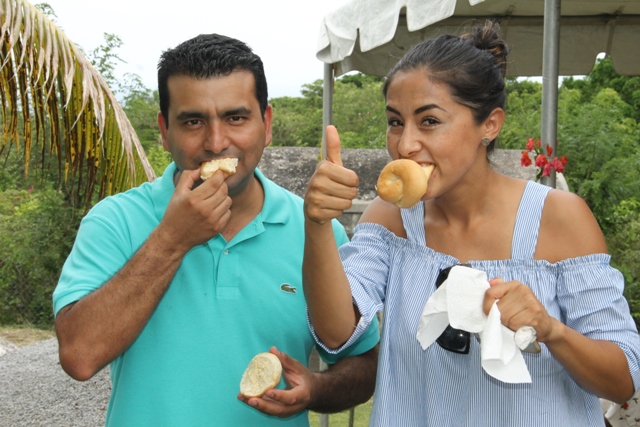 It's delicious. The pastry is so good and the coconut. It's very different from anything I have in the States. It's not too sweet but it's just yummy!" she said.
Kay added that whenever she visits, it's for a week at a time and on each visit she immersed herself in the island life.
"I do different things. I hike. I snorkel. I go into town to the Art Gallery. I just want to experience life on the island. I want to move here. I definitely want to move here and I'm thinking about it," she said.
The Pulito family from Mexico were also visiting sampled the hot bread and butter, something they had tasted for the first time.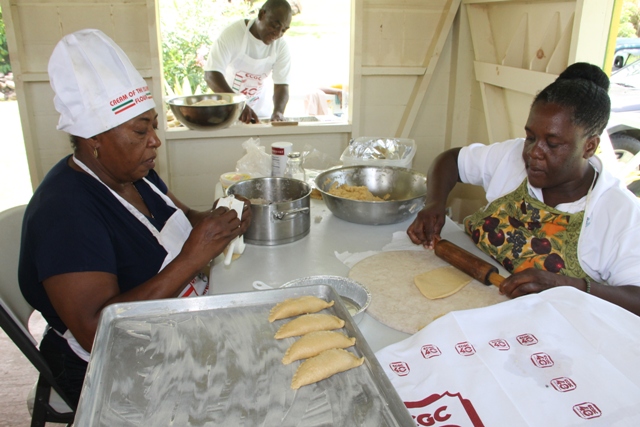 Adrian Pulito who lives in St. Kitts with his wife and son was accompanied by his mother and father-in-law who were visiting from Mexico said they never expected the bread to taste so good and could not get enough of it.
Responding to his impressions of the Village, he said he was enjoying the visit and was very impressed with what he saw.
"I am very impressed with what I'm seeing in Nevis so far, especially the way the heritage and culture is maintained and preserved here. For example the oven that we just saw is behind us and we have never seen something like that before in our life," he said.
Acting Permanent Secretary in the Ministry of Tourism John Hanley commended Pat Thompson the Village's manager who he said lead the culinary staff.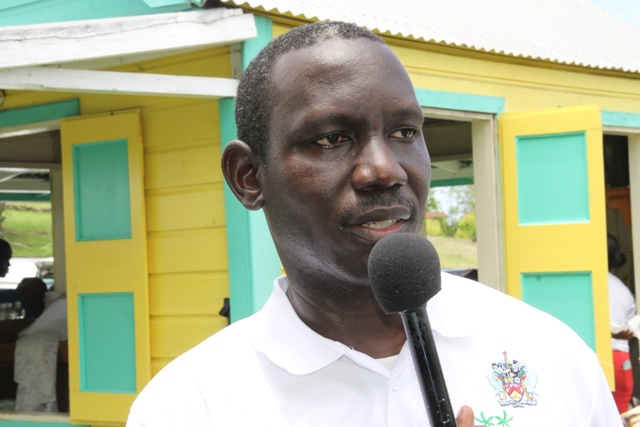 He lauded her experience in both traditional and contemporary culinary skills and said making bread, coconut tarts and potato pudding is like second nature to her.
Mr. Hanley thanked the other members of staff at the Nevisian Heritage Village and singled out the Ministry's staff Lydia Lawrence who assisted.
The Nevisian Heritage Village is a flagship attraction on Nevis which is owned and operated by the Ministry of Tourism.