Training begins as NIA moves to establish an Emergency Dispatch System for Nevis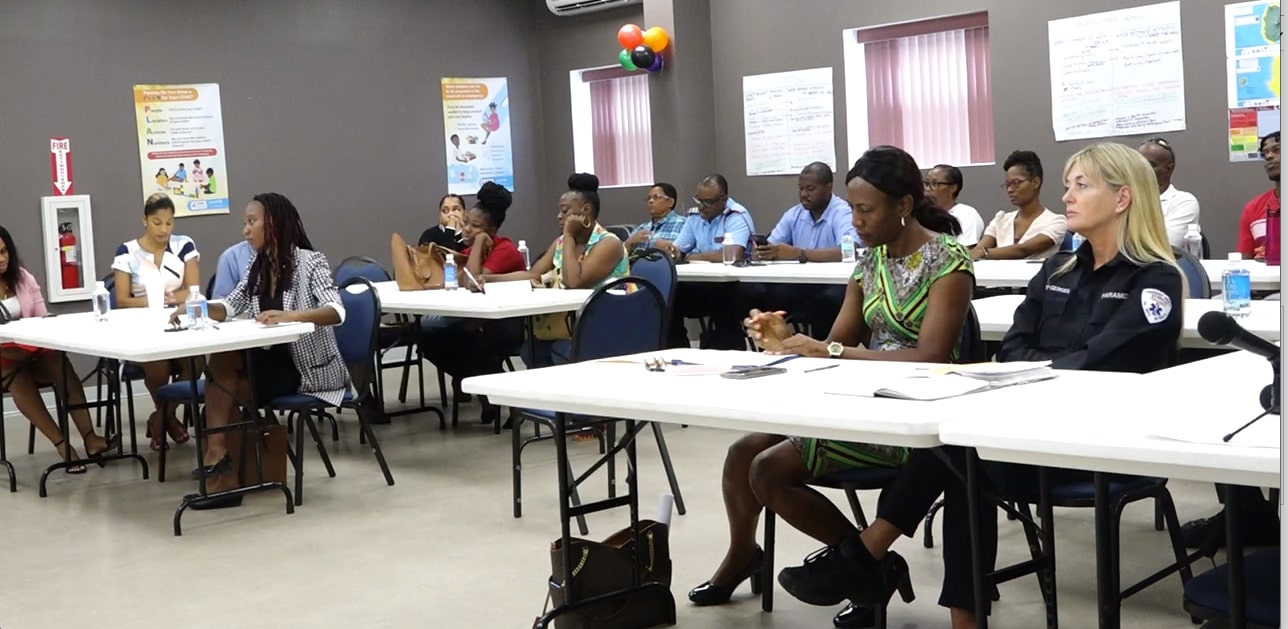 NIA CHARLESTOWN NEVIS (August 15, 2023)- As the Nevis Island Administration (NIA) prepares to launch an Emergency Dispatch System on the island, potential emergency response personnel have already started training to take up the important role of emergency dispatchers.
The Ministry of Health in collaboration with the Four Seasons Homeowners Foundation recently facilitated an introductory session, attended by representatives of the Ministry of Health, Fire and Rescue Services, the Police Force, and the Nevis Disaster Management Department (NDMD).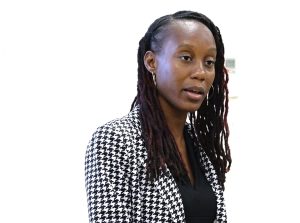 Minister of Health, the Honourable Jahnel Nisbett, expressed gratitude to the Four Seasons Homeowners Foundation for partnering with the Ministry on the Nevis Interoperable Communication System (Nevcom) project. She noted that establishing an Emergency Dispatch System demonstrates that the safety of citizens and residents on the island remains a priority for the NIA.
"This emergency response system reflects our commitment to providing efficient and effective emergency services meticulously designed to streamline communication between citizens, first responders, and medical personnel, therefore ensuring a rapid and coordinated response during critical situations.
"Through the integration of advanced technology, this system will enable us to access emergencies more accurately, allocate resources more efficiently, and ultimately reduce response times. Whether it is a medical crisis, a natural disaster, or any other urgent situation, the emergency response system will empower our dedicated teams to act swiftly and decisively."
Mrs. Shelisa Martin Clarke, Permanent Secretary in the Ministry of Health said the session not only signifies a commencement of a new phase of the Emergency Dispatch Project, but also underscores the government's unwavering commitment to the safety and well-being of the communities on Nevis.
"It is with great pleasure and a profound sense of responsibility that we gather here to introduce the workings of an emergency dispatch system which seeks to coordinate the response of key emergency responders. We seek also to highlight the significant role of an emergency dispatcher. Our team of experienced facilitators is dedicated to imparting practical knowledge, drawing from their own real-world experience and expertise, to prepare potential candidates for the dynamic and unpredictable nature of emergency dispatch."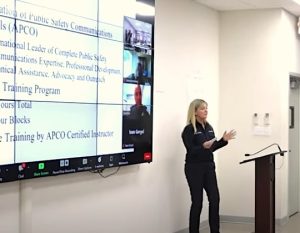 One of the in-person facilitators was Ann Highly-Gergel, trained Nurse Paramedic and Emergency Medical Services Instructor. Jonathan Jimenez, Communication Consultant, and police officer and Fire Chief Chris Flanagan, both based in the United States, facilitated remotely.
Highly-Gergel said, "Our goal is to have a sufficient number of dispatchers qualified to meet the emergency needs here on Nevis. When we think about qualified, it is our goal to have all emergency dispatchers to be certified by APCO (Association of Public-Safety Communications Officials), which is well respected and recognized internationally."
The 24-hours session was split into blocs of intense training with support and assistance from hospital, fire, police and disaster management personnel to ensure that the system is especially fashioned to suit the needs of Nevis.
The session included a video presentation for discussion and feedback, dispatch systems step by step, the qualities of an effective dispatcher and dispatch system updates.
An emergency dispatcher receives calls from individuals who require emergency services, including police services, firefighting, and emergency medical services (EMS). They gather information related to medical emergencies, provide assistance and instructions by voice prior to the arrival of EMS, and dispatch EMS resources responding to an emergency call.