Veteran Jessups fisher Alexis "Fox" Browne welcomes benefits from Gender Affairs Dept. Fish Trap Making Workshop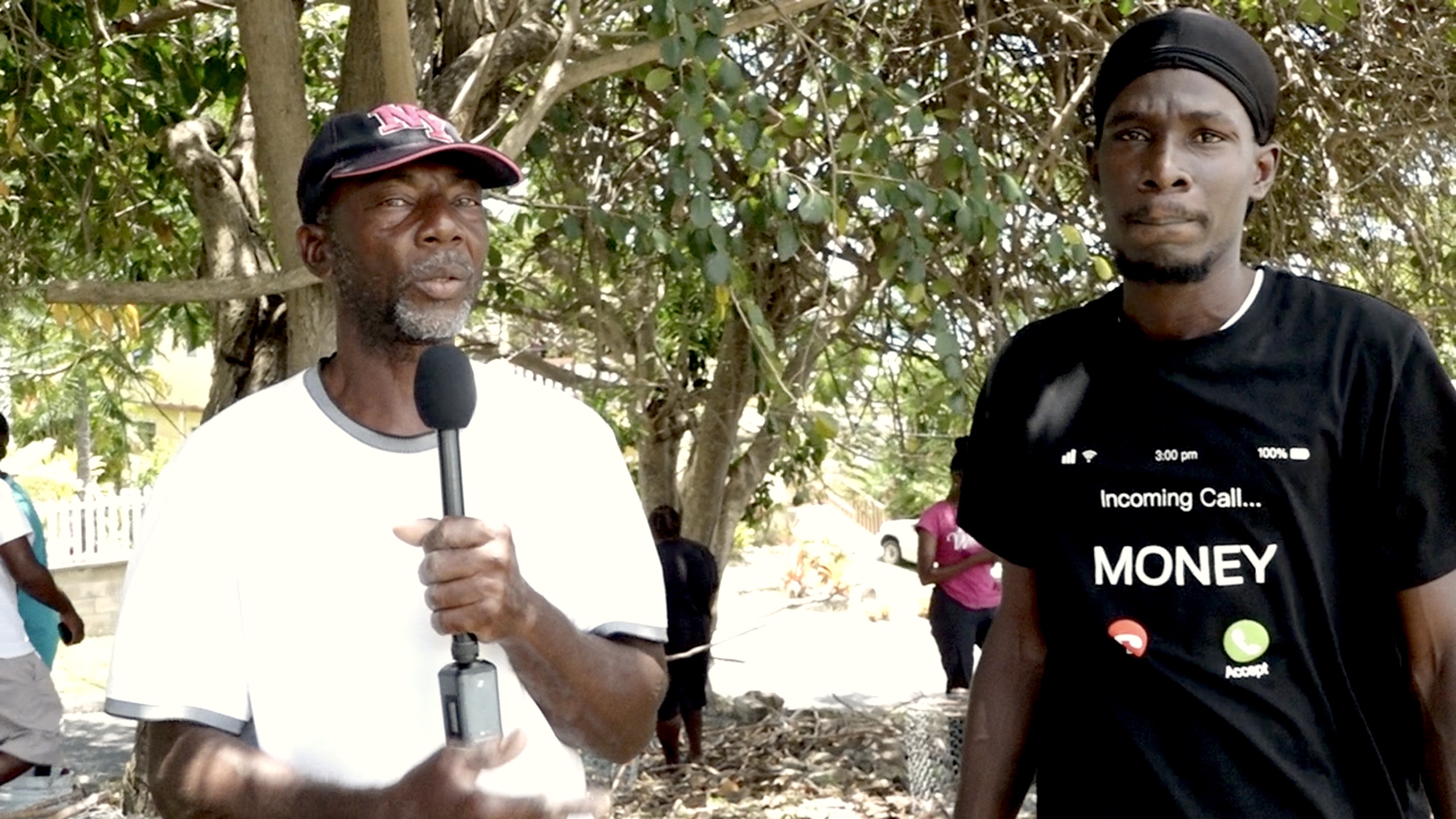 NIA CHARLESTOWN NEVIS (May 23, 2023) — Mr. Alexis "Fox" Browne, Vice President of the Jessups Cotton Ground Barnes Ghaut Fisherfolk Association (JCBFA), is tipping his hat to the Department of Gender Affairs on Nevis, for executing a Fish Trap Making Workshop for boys and young men on the island.
A veteran fisher of Jessups Village, Mr. Browne registered his gratitude and support for the course, now in its second year, when he spoke to the Department of Information.
"Last year when the [Department of Gender Affairs] came told me about it, you know…and I come and be a part of it and trust me it's a tremendous success.
"It bless my heart when I see dem guys who use to be on the side of the road ain't there no more. Everybody out and working. It makes me feel good…
"I tip my hat to the Gender Affairs. I tell them it is a good programme. I'm really impressed with the way how they move, and what makes me impressed more, is the impact that it makes in terms of the youngsters that use to be on the side of the road," he said.
The workshop was first held in 2021, at the Jessups playing field in collaboration with the JCBFA and the Department of Marine Resources in observance of the International Day of the Boy Child. It attracted 20 participants (19 male and one female). However, this year there are 16 male and four female participants in attendance.
Mr. Browne believes that another component should be added to the workshop which would help participants to better deal with life and its challenges.
"We also could counsel them and talk and get them to look on the bright side of life because that's what we want, and the main effort is to make sure that they get a job, that they could earn a decent living from it and be happy. They could get a family and be happy.
"So I just want to continue to tip my hat to the Gender Affairs to come here and do a second [workshop] which I very much appreciate, which I definitely had to make myself available so that I could be a part of it, because I enjoy anything that could take St. Kitts and Nevis forward. I enjoy doing it because I ain't got it in to leave here and go no place to live. So whatever it takes, I support it a whole lot," he said.
The JCBFA vice president who comes from a family and village of fishers, used the opportunity to encourage the youths of Nevis to take up fishing as a career.
"I just want to get it across to the youngsters dem to come forward, learn it, you are not going to regret because it is something that could benefit and you could earn a living from, and it's something you could do in your own time. You are your own boss…
"Another thing with this fishing training course and you decide to take up this job, you could go to the bank, get a loan and start to work and the very day you start to work, you're making money…You take a loan today; you buy your equipment and you gone and you start making money from the very next day. So that's another benefit. I would like the youngsters to grab that opportunity.
Mr. Browne explained that he is also looking to recruit successful participants of the training workshop to further its impact.
"I am happy to be a part of this. You know, anything that I can do to carry this thing forward because I definitely [will] be thinking of recruiting young fellas. This is one of the young fellas I am working on to recruit him in terms of getting him to really come full time in the fishing industry, so that he could own his own boat, own engine and employ probably two or three people. So that's one of we aim in terms of this fish pot training course," he said.
This year's workshop began on May 06, 2023, at the Jessups playing field on every Saturday throughout the month concluding on May 27.