VOJN Primary Walks Away With Tourism Week Quiz Trophy
Education Officer Mrs. Avril Elliott
NIA-CHARLESTOWN, NEVIS (February 14TH, 2011) — The Violet O. Jeffers Nicholls Primary School [VOJN], represented by Masters Rol-J Williams and Devonte Jones, captured first place in the annual Nisbet's Plantation-sponsored Tourism Week Primary School quiz.
The competition, held last Wednesday [Feb. 9] and hosted by the Nevis Island Administration's [NIA] Ministry of Tourism, attracted the participation of eight additional primary schools: the Charlestown, Elizabeth Pemberton, Ivor Walters, Lyn Jeffers, St. James', St. Thomas' and Joycelyn Liburd Primary Schools.
Following the three-round competition which tested the students' knowledge of culture, geography and the environment and Caribbean tourism, the Joycelyn Liburd Primary School won the second place award with the St. Thomas' Primary School placing third.
Education Officer Mrs. Avril Elliott was among the officials present at the annual quiz.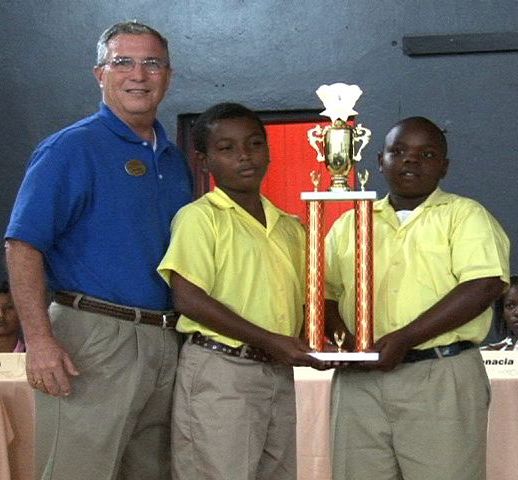 Winners of the 2011 tourism quiz the Violet O. Jeffers Nicholls Primary School.
In her remarks, on behalf of the Department of Education, the Education official said she was pleased that the exercise "was very much in keeping with the Department of Education's focus: school-community relationships."
The Ministry of Tourism, she said, "should be commended for maintaining their efforts in ensuring that our youngsters learn about their rich cultural history, heritage and more importantly, the tourism product."
"We know that tourism is indeed our treasure so we want to preserve our tourism industry," she said.
Mrs. Elliott also recorded her appreciation to the Nisbet's Plantation Beach Club for sponsoring the quiz and to the schools for "the pivotal roles" they played "in improving the standard of the quiz every year."
"The teachers have worked tirelessly in preparing this event. I wish to applaud you and to encourage you to continue to maintain the high standard that you have created," Mrs. Elliott said.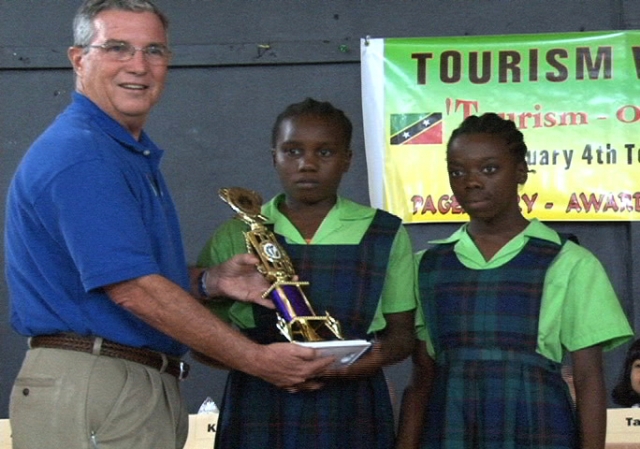 Second place winners of the tourism quiz the Joycelyn Liburd Primary School.
The primary school quiz was held at the Nevis Cultural Centre in Charlestown and was one of the activities to mark Tourism Week 2011.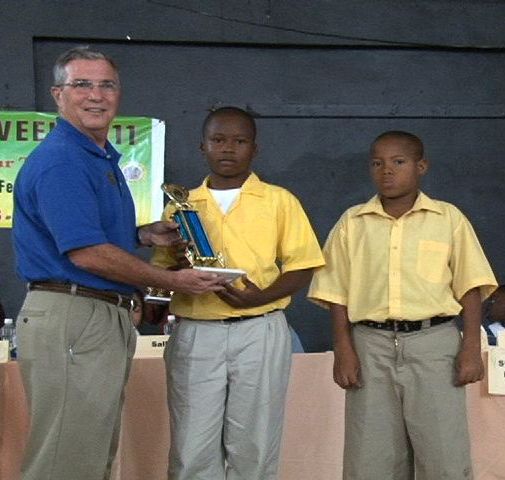 Third place winners of the 2011 tourism quiz the St. Thomas' Primary School.